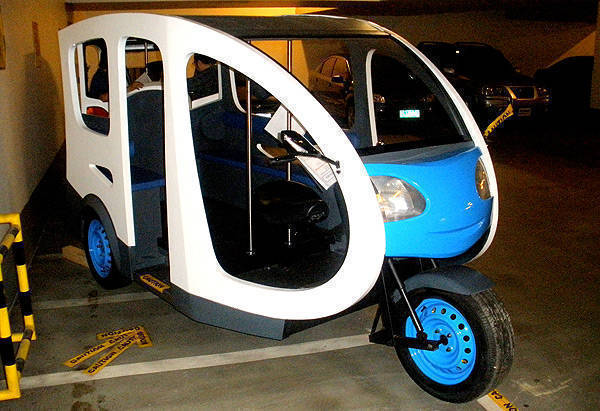 The Department of Energy, together with the Asian Development Bank, has revealed the mock-up prototype of the electric tricycle that serves as the centerpiece of the much-awaited $500 million E-Trike Project. Developed by a Japanese consultant, Itchiro Hatayama, the design is based on the winning entry in a competition conducted by the DOE a few months ago.
Among the first to view the prototype were the members of the Electric Vehicle Association of the Philippines (EVAP) led by its president, Rommel Juan.
"EVAP is in full support of the DOE Etrike Project because we believe that this will be a shot in the arm for the infant EV industry and will catalyze its players to invest more in the domestic EV industry," said Juan. "It is also expected to not only generate jobs and business opportunities, but also provide the much-needed transfer of EV technology along the way. We believe that this will soon give birth to bigger things and better products in the domestic EV industry."
With the e-trike mock-up prototype now finished, the next step, according to Juan, will be to schedule a technical meeting with the DOE to further discuss the design, safety and functional elements of the e-trike.
Continue reading below ↓
Recommended Videos
"We also want to discuss with them our inputs on manufacturing concerns, mass production, localization efforts, as well as clearing up the payment flow for the project," added Juan. "We would like to maintain open communication lines with the DOE, and we are happy that they have been very receptive to the concerns of the would-be end users, suppliers, assemblers and other players in the e-trike industry."