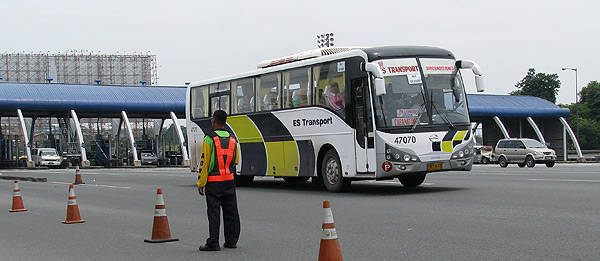 Effective July 1, the Department of Labor and Employment (DOLE) wants bus companies to pay their drivers and conductors a fixed salary and provide other benefits as mandated by the Labor Code.
Last January, DOLE, with the help of the Land Transportation Franchising and Regulatory Board, issued Department Order 118-12, requiring all public-utility bus owners or operators to give their drivers and conductors a government-prescribed salary rate, fixed working hours, and appropriate benefits.
DOLE, however, is giving the bus companies and operators until July 30 to submit the new salary scheme for their drivers and conductors.
According to Metropolitan Manila Development Authority chairman Francis Tolentino, the bus drivers and conductors should be properly educated on the long-term benefits of the measure, saying that in the long run, they will be getting more and be assured of a pension when they retire, which will then benefit their families.
"This will significantly reduce the reckless and risk-taking behavior of drivers due to lack of income security," Tolentino stressed.
ADVERTISEMENT - CONTINUE READING BELOW ↓
So, no more jostling at bus stops? What do you think?
ADVERTISEMENT - CONTINUE READING BELOW ↓
Recommended Videos