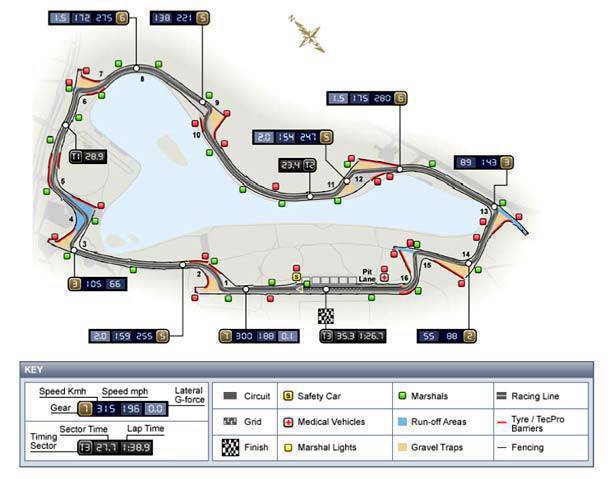 After the snoozefest that was the Bahrain Grand Prix, F1 goes back to one of the series' proper tracks in Australia at the Albert Park Circuit in Melbourne.
Although the track is many a driver's favorite, it is less than ideal for racing as Friday's practice session sees the cars on a tarmac that has very little grip. This often catches many cars unaware on race day Sunday itself, particularly on the sharp right-hander which makes up the first corner of the track as this section has seen many accidents shortly after the race starts.
A couple of things, however, make this weekend's race one to watch for other reasons.
Continue reading below ↓
Recommended Videos
Like last season, the race on Sunday will start at 5 p.m. in Melbourne (2 p.m. in the Philippines) and that's something last year's winner and 2009 champion Jenson Button is still concerned about this time.
"It sounds petty, but it's not," Button was quoted saying in a Reuters interview posted by Silverstone.co.uk. "It can be dangerous if you've got the sun in your eyes and you can't see where you're going. But I'd rather be racing in the day, even a twilight race for me, I'd rather that than the night-time. Out in front's probably not such a bad place to be (as the sun sets), so hopefully we can put ourselves in the same place and won't have to worry."
Button's seventh place finish at the Bahrain Grand Prix, however, is a cause of concern as his pace clearly did not match that of his teammate's, Lewis Hamilton, who took third place.
Another thing that should concern Button--or McLaren, for that matter--as well as Force India, Mercedes-Benz and Renault would be the redesign of their diffusers after the FIA clamped down on a loophole they have exploited. Although the regulations permit a hole in the diffuser to allow access for the engine starter motor, the teams adopted unusually shaped starter motors to justify the use of large, sculpted diffuser openings, exploiting the loophole to give the cars more downforce.
By ruling on the issue before the second race of the season, the FIA avoided a repeat of the diffuser issue last season which took the sport's governing body two grand prix races to decide.
The strong showing of Ferrari and both Fernando Alonso and Felipe Massa in the Bahrain Grand Prix proves that the team has the pace to fight for a podium finish in Australia. It has to be remembered though that that only happened after Red Bull's Sebastian Vettel's RB6 had reliability problems after the young German dominated the first half of the race.
As for Mercedes Grand Prix, Nico Rosberg is definitely looking to repeat topping his teammate and seven-time world champion Michael Schumacher like he did in the last race.