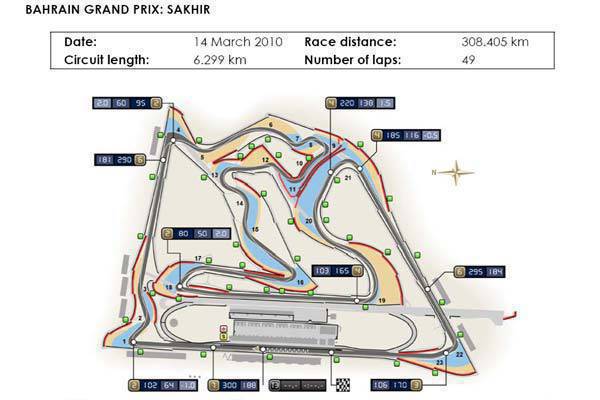 The 2010 F1 season is now officially underway. With so many new rules and technical changes, along with new faces--and a familiar one who's back after a three-year absence--on the grid, this season is looking to be exciting, indeed.
All eyes are naturally on Michael Schumacher as everyone wants to see if his long break has dulled his competitive edge or if he's still as dangerous as ever. While he is out of Ferrari's fences, the German driver is once again under the technical expertise of Ross Brawn--the same guy who helped Schumacher in his previous F1 successes. Schumacher could pull a surprise or two especially if the MGP W01 proves to be fast enough as he is known to use backmarkers as blockers for those chasing his tail. Schumacher won the Bahrain Grand Prix's inaugural race so he'll undoubtedly be looking to add a second trophy to his already-massive collection.
ADVERTISEMENT - CONTINUE READING BELOW ↓
Ferrari drivers Fernando Alonso and Felipe Massa have both won the Bahrain Grand Prix twice so they stand a good chance of winning the race as their Ferrari 056 has shown that it can compete with the likes of McLaren and Red Bull. However, with the ban on in-race refueling now in effect, rumors of the 056 not being as fuel-efficient as it should be could pose a problem for them.
One team that should be confident come Sunday is McLaren with the MP4-25 consistently topping the time sheets during the pre-season test sessions. Having two of the most recent world champions on the team isn't a bad thing as it makes McLaren look really good on paper. Jenson Button won the race last season so he must be confident to make a two-in-a-row in Bahrain.
Meanwhile, Lewis Hamilton faces a dilemma. Drivers now have to get used to driving with a near-empty fuel tank during the Saturday qualifying session in order to set the fastest time while Sunday will see them taking to the track fully laden with fuel and shod with cold tires. This means taking care of the tires early on is a priority--something Hamilton might be hard-pressed to do as the former world champion has the tendency to be hard on his wheels.
ADVERTISEMENT - CONTINUE READING BELOW ↓
Recommended Videos
Of the three new teams, Lotus F1's T127 was the most promising during the test sessions while Virgin Racing's purely-computer-designed VR-01 is looking to be the most problematic as the car was often five seconds off the pace. Then again, with Hispania Racing nee Campos Meta's HRT car only taking to the track for the very first time at this Friday's practice session, Virgin Racing could suffer the ignominy of having just the second-worst car on the grid.