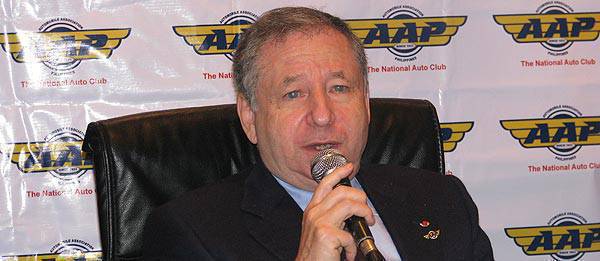 There could be close to two million fatalities on the road if nothing is done to promote road safety worldwide, Fédération Internationale de l'Automobile (FIA) president Jean Todt said in a press conference during his one-day visit to the Philippines.
As the head of the worldwide organization that represents the interest of motorists and various motoring organizations, Todt said that discipline is needed to make our roads safer.
"In Asia, with the exception of Singapore and Hong Kong where they are more disciplined, the number of fatalities is unacceptable," Todt said. "We know it's a very difficult task but the FIA and its member clubs are taking all actions to decrease the number of traffic fatalities."
Todt is in the Philippines to promote the FIA's participation in the United Nations' proclamation of 2011 to 2020 as a Decade of Action for Road Safety, which will officially be launched in May 2011, with the Automobile Association of the Philippines.
"In 2009, there were 4,000 fatalities everyday on the road and 50 million people were injured," Todt said. "If no action is taken, by 2020, there will be close to two million fatalities on the road.
He added, though, that if vigorous measures are taken by the necessary parties, over five million lives will be saved and more than 50 million will be free from injury during the Decade of Action for Road Safety.
Continue reading below ↓
Recommended Videos
Elected as the FIA's president in November 2009, Todt has made it a point to visit all the motoring and sporting clubs worldwide, which are affiliated with the association during his four-year term. Todt visited 54 countries last year. The Philippines is his first stop for 2011 and he is the first FIA president to visit the country.
Todt is married to actress and FIA road safety ambassador Michelle Yeoh, Top Gear Philippines' Traffic Stopper in July 2010. But enough about the showbiz angle. What are you doing to promote road safety?