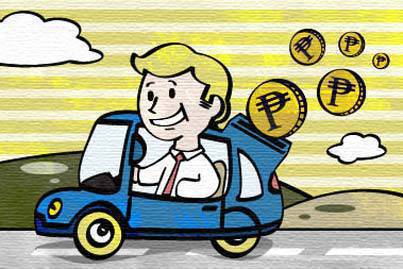 Loans tapped for auto purchases grew in the first quarter with more accessible financing schemes offered to car buyers.

Data from the Bangko Sentral ng Pilipinas showed that car loans extended by banks stood at P81.8 billion, four percent higher than the total automobile loans as of end-December.

Car loans as of end-March this year is also 6.75 percent higher than that recorded at the end of the same month in 2007.

In a market where most of the car purchases are done via financing, a higher car loans figure indicate a "healthy environment" for consumers, the Chamber of Automotive Manufacturers of the Philippines, Inc. (CAMPI) said.

"This is good news for both buyers/consumers and the local auto industry especially since vehicles are no longer a luxury but a necessity," CAMPI president Elizabeth H. Lee said in a text message.

It may be recalled that the Philippine auto market contracted by only 1.2 percent in the first quarter of the year versus double-digit decline in sales posted in bigger markets like the United States and Japan.

It was also in the first quarter when financing institutions like BPI Family Savings Bank and Banco de Oro Unibank held nationwide auto financing promos.

"This may also mean less tightening or greater easing by banks on car purchases," Lee said.

CAMPI is looking at a sales growth of as much as four percent for the local market this year. Latest figure from the industry group showed, however, that the market has dropped 3.7 percent since the start of the year.

Still, CAMPI is optimistic the local market's performance would "continue to be stable" as the industry continues to post month-on-month growth in unit sales.