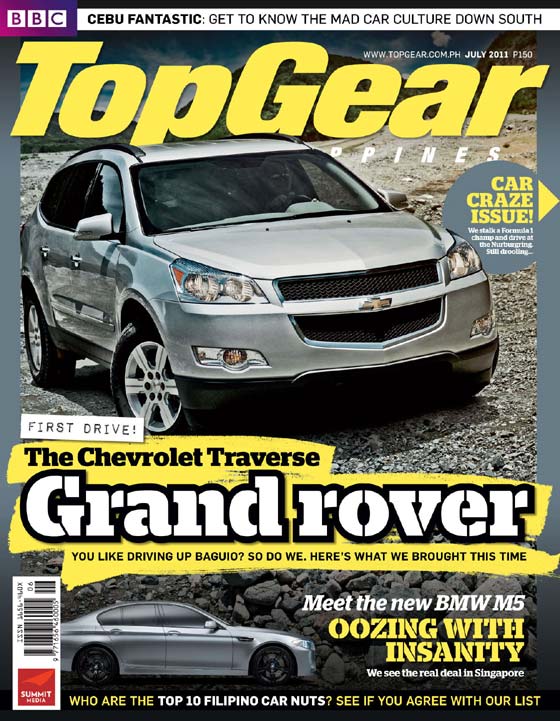 For the July 2011 issue, we have "Car Craze" as the central theme, with the all-new Chevrolet Traverse on the cover. Our crew took this SUV to Baguio to get to know it thoroughly. And as indicated on the cover, the other stories inside are:
* New BMW M5, which we personally met in Singapore;
* Top 10 Filipino car nuts;
* The car culture of Cebu;
* Stalking a Formula 1 champ; and
* Driving at the Nurburgring.
Wait for the full e-mag teaser tomorrow to find out more about this issue.
Continue reading below ↓
Recommended Videos