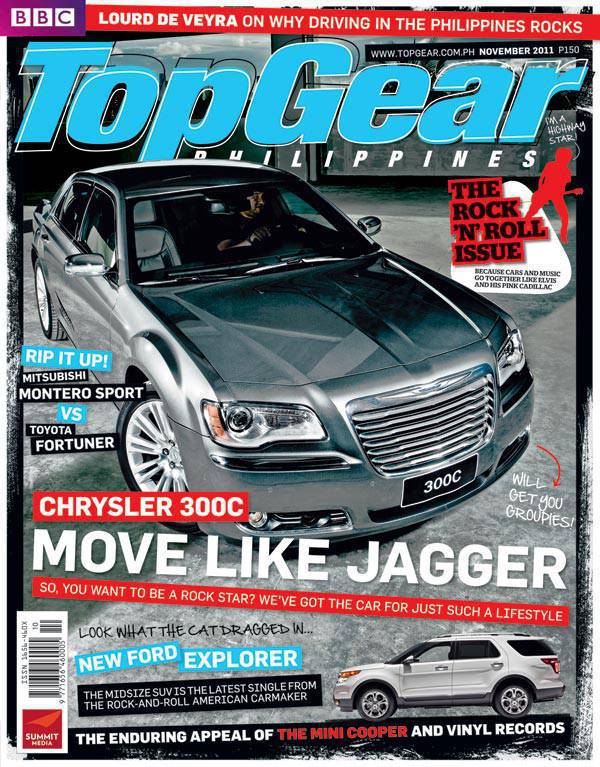 Time to rock once again, guys! For November, we're releasing our second Rock 'N' Roll Issue--exactly 30 months after we did the first one in May 2009. So, what do we have lined up for you based on the cover blurbs?
* An exclusive story on the new Chrysler 300C, a favorite prop among music artists for their MTVs;
* A story on the recently launched Explorer, detailing Ford Philippines' marketing strategy leading up to its official introduction;
* Lourd de Veyra's funny commentary on why driving in the Philippines rocks;
* An account of how we used a Mini Cooper to hunt for vinyl records; and
* A Big Test comparo between the Mitsubishi Montero Sport and the Toyota Fortuner.
Of course, you can be sure there's so much more in store for you inside. Grab a copy when it hits the newsstands this weekend!
Continue reading below ↓
Recommended Videos