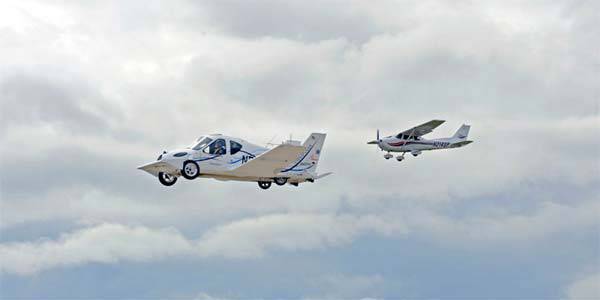 Seeing motorists overhead is no longer such a remote idea as a United States-based company has started taking orders for a flying car scheduled for delivery by as early as next year.
Aeronautical engineers behind the company Terrafugia has developed the Transition Roadable Aircraft, which is aimed at improving personal mobility.
The Transition was unveiled in May 2009 and Terrafugia has taken deposits worth $10,000 from as many as 80 potential drivers-slash-pilots who will use the flying car, the Wall Street Journal said.
The article quoted Terrafugia chief executive Carl Dietrich as saying if the development, testing and production continue at their current pace, the first Transition will be delivered to its buyer by December 2011.
Although critics have said that the Transition's current design isn't very flattering, Dietrich said the new design "has a better look."
The redesigned Terrafugia will be unveiled at the Experimental Aircraft Association's AirVenture aviation fair which will be held in Oshkosh, Wisconsin from July 26 to August 1.
Photo from Terrafugia