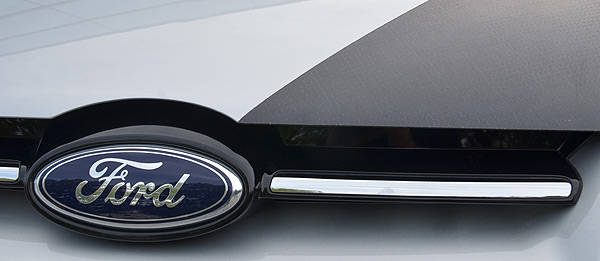 Creating carbon-fiber components for automobiles is an exacting and time-consuming process. Hence, their expensive price tags. Ford, however, is developing a system that makes carbon fiber easier to produce: It could even be deployed on a production line. The American carmaker is working on the system not for its racing application but to make its production vehicles lighter to further lower their fuel consumption.
"It's no secret that reducing a vehicle's weight can deliver major benefits for fuel consumption, but a process for fast and affordable production of carbon-fiber automotive parts in large numbers has never been available," said Ford European Research Center advanced materials and processes research engineer Inga Wehmeyer. "By partnering with materials experts, Ford is working to develop a solution that supports cost-efficient manufacturing of carbon fiber components."
Used primarily in race cars and high-performance sports cars, carbon fiber offers a very high strength-to-weight ratio at approximately five times stronger than steel and twice as stiff at only one-third the weight. According to Ford, the use of advanced materials like carbon fiber is its key to reducing the weight of its cars by up to 340kg by the end of the decade.
Ford's initial tests on the carbon-fiber reinforced plastic components (CFRP) like the prototype hood for the Focus, indicate that they meet standards for stiffness, dent resistance and crash performance. The components also performed well in pedestrian protection head-impact tests due to the innovative construction of sandwiching a special foam core between two layers of CFRP.
Continue reading below ↓
Recommended Videos
As successful as the tests may be, Ford isn't ready to integrate the system into its production lines.
"Customers of Ford's multimillion-selling passenger cars should not expect to see carbon fiber-bodied examples on sale in the near future," added Wehmeyer. "But the techniques we have refined and developed for the prototype Focus hood could be transferred to higher-volume applications at a later date."
If you're viewing this on a mobile device and can't see the video, please click here.