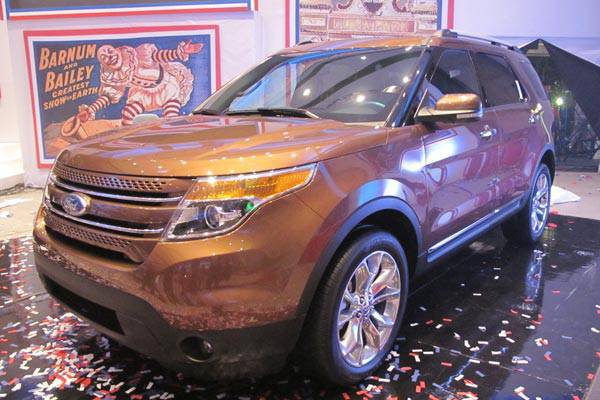 One of the highlights of the recent Ford sales rally--in which Ford Group Philippines raffled off a brand-new Fiesta sedan to its sales force--was the unveiling of the all-new Explorer. Covered in balloons the whole evening, the much-awaited Ford contender in the premium midsize SUV segment delighted guests when it was finally presented as the event wound down to a close.
The display unit was a top-of-the-line Limited edition, which packs a 3.5-liter, 290hp V6 under the hood. Besides this variant, two trim levels of the 2.0-liter, 237hp, in-line-four EcoBoost version will be made available to the Philippine market by October, an FGP executive informed us. On the night of the sales convention (July 4), each Ford dealer principal was already issued a brand-new unit for pre-selling purposes.
October looks like an exciting month for the segment in which the Explorer competes. Around this time, too, Chevrolet Philippines is expected to officially launch the all-new Traverse, while CATS Motors is said to be introducing a diesel version of the Jeep Grand Cherokee (with air suspension to boot). Decisions, decisions...
UPDATE: FGP's communications head sent us an e-mail to correct our story. "With regard to the all-new Explorer EcoBoost variant, we previously communicated that this will not be made available this year." There you have it--the 3.5-liter V6 Explorer first and the EcoBoost to follow later (presumably next year).
Continue reading below ↓
Recommended Videos
Photo by the author