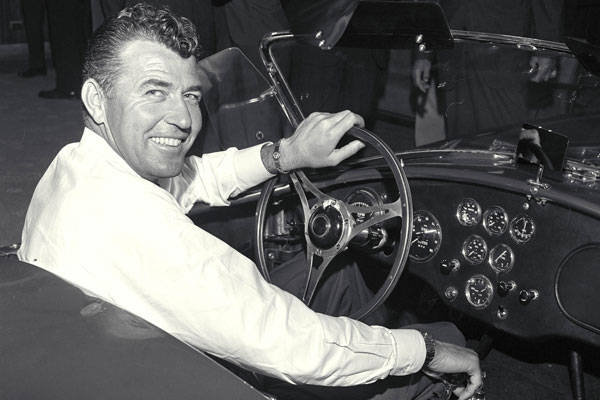 Carroll Shelby, the legendary car nut behind the equally iconic Shelby Cobra, passed away on May 10, 2012, at the age of 89. As expected, cyberspace immediately got flooded with heartwarming accolades in honor of the man. But we think it's safe to say that no other person or group can be as eloquent in praising Carroll Shelby as Ford Motor Company, the American carmaker with whom Shelby collaborated all his life.
In a press release, Ford recounts the special memories it shared with Shelby through the decades. Allow us to share the eulogy here:
Carroll Shelby was nearly 30 years old before he entered his first car race--a quarter-mile drag meet in 1952. The hot rod he drove to the finish line that day was powered by a Ford V8.
Shelby's first Ford derivatives were the legendary Cobras and Shelby Mustangs of the 1960s. He was heavily involved in the design and engineering of the Ford Shelby Cobra Concept car unveiled in 2004, and was a key member of the dream team that built the 2005 Ford GT.
ADVERTISEMENT - CONTINUE READING BELOW ↓
Carroll Shelby may have gotten a late start, but he was a winner from the beginning. Just two years into his driving career, Aston Martin racing manager John Wyer recruited him to co-drive a DB3 at Sebring. Within months, the chicken farmer from Texas was bumping elbows and trading paint with the likes of Juan Manuel Fangio, Phil Hill and Paul Frere. Driving an Aston Martin DBR1 with Roy Salvadori, he won Europe's prestigious 24 Hours of Le Mans in 1959.
Early in 1962, Shelby drove his second Ford-powered race car. It was the first mockup for the Cobra, Shelby's now-legendary marriage of a lightweight British roadster body with a small-block Ford V8. By January 1963, he had homologated the car under the FIA's GT Group III class, and that month a Cobra won its first race, beating a field of Corvette Stingrays at Riverside in California.
In January 1965, Ford hired Shelby to lend his expertise to the GT40 campaign. Three cars had run the 1964 24 Hours of Le Mans, but none had finished. Shelby began installing the more reliable 7.0-liter stock car engine in what would come to be known as the GT40 Mark II. It proved considerably faster than the Mark I, and in just two seasons became a strong contender. In 1966, the GT40 began a domination of endurance car racing that would last for four years.
ADVERTISEMENT - CONTINUE READING BELOW ↓
Recommended Videos
While Ford and Shelby took on Ferrari at Le Mans, at home they fought Corvette. The first effort was the legendary Shelby Cobra, a Ford-powered, Shelby-engineered derivative of the AC Ace. The car had a one-ton weight advantage over the Corvette.
In August 1964, Ford had asked Carroll Shelby to develop a street-legal, high-performance Mustang to compete against Corvette in SCCA B-production road racing. By September, California-based Shelby-American had completed the first Mustang GT350.
The 1965 Shelby Mustang GT350 was a fastback production model with a functional scoop in its fiberglass hood and 306hp from its 289-cubic-inch V8--an increase of 35hp over the stock engine. Suspension upgrades included a larger front stabilizer bar, Koni shocks and rear traction bars, along with race-ready features. It sold for $4,000, and was instantly recognizable by its Wimbledon White paint and blue GT350 side stripes.
For 1966, the GT350 came in white, red, black, green and blue, and Hertz purchased nearly 1,000 special GT350H weekend "rent-a-racers." In 1967, Shelby Mustangs sported unique fiberglass bodywork that extended the front end with an aggressive dual scoop and finished the trunk lid with an integrated spoiler.
ADVERTISEMENT - CONTINUE READING BELOW ↓
But most important in 1967 was the new GT500, a big-block with 355hp. More than 2,000 of those 428-cubic-inch Mustangs were delivered that first model year.
The following year, 1968, was when the name "Cobra" was first officially used on a Shelby Mustang, and that year a convertible body style became available as well. Although the Shelby Cobra GT350 was essentially unchanged, later GT500s were powered by the new Cobra Jet 428 engine and thus became GT500KR (for King of the Road).
For 1969, the penultimate year of the Shelby Mustang, engine choices included the optional 351 Ram Air, and the bodywork incorporated a total of nine scoops--five on the hood, one at the front of each fender and one on each quarter panel. In 1970, with sales slowing, the final Shelby Mustangs built for 1969 were updated to 1970 spec and sold. The famed run had come to an end.
ADVERTISEMENT - CONTINUE READING BELOW ↓
It would be more than 30 years before Ford and Shelby worked together again, and in March 2001 they reunited, with Shelby coming on-board to consult on a new GT40 Concept. In March 2002, Ford green-lighted production of the Ford GT. Then, in April 2003, Shelby collaborated on a concept car that would pay homage to the original Shelby Cobra. The car stole the show the following year at North American International Auto Show.
Ford stoked the passions of enthusiasts again in 2004 with the unveiling of the modern Ford Shelby GR-1 Concept at Pebble Beach. J Mays, Ford group vice president for design, said Shelby's input was reflected in the car's performance underpinnings.
In 2008, Carroll Shelby's 85th birthday was marked by the first 2008 Ford Shelby GT500KR to roll off the production line. An exclusive run of only 1,000 units, this King of the Road was a 540hp muscle car. Shelby, who was actively involved in developing it, said, "I'm always looking to up the ante when it comes to performance, and bringing back the King of the Road Mustang is just what we need."
ADVERTISEMENT - CONTINUE READING BELOW ↓
Carroll Shelby's last collaboration with Ford was on the 2013 Ford Shelby GT500, which produces 662hp and 856Nm of torque, making it the most powerful production V8 engine in the world. In January, Shelby's one-of-one racetrack durability car was auctioned at Barrett-Jackson in Scottsdale, Arizona, for $350,000.
Wow. What a story! Below are photos of the two cars most associated with Carroll Shelby: the 1962 Shelby Cobra and the 1965 Shelby Mustang GT350. Salute!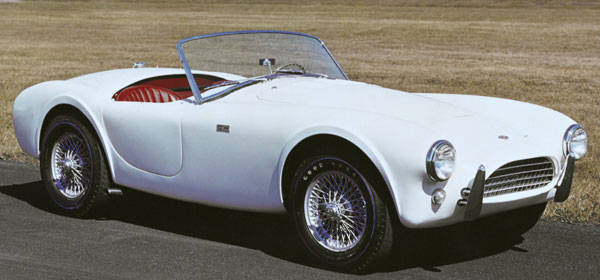 ADVERTISEMENT - CONTINUE READING BELOW ↓