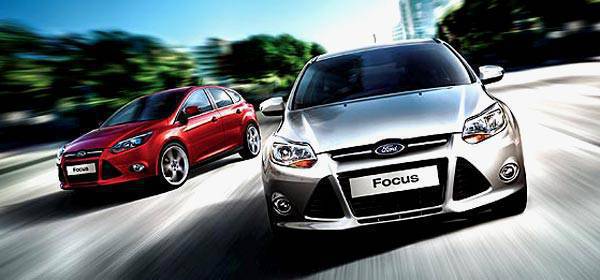 It's been six years since the global launch of the Ford Focus and, quite frankly, it's starting to get a bit long in the tooth. Fortunately, its replacement has already made its presence felt.
Detroit is currently playing host to the new two-liter inline-four powerplant-packed next-generation Ford Focus. With features like Twin Independent Variable Camshaft Timing (Ti-VCT), direct injection, and an all-new dual-clutch PowerShift transmission, the next-generation Ford Focus promises to be fuel-efficient yet performance-oriented.
The new Ford Focus, known internally as the Focus Mark III, will be the base of at least ten different compact car models under the ONE Ford strategy which will be implemented all over the world.
Continue reading below ↓
Recommended Videos
"When the new Focus launches in late 2010, it will be among the global leaders in fuel economy and CO2 emissions," said Derrick Kuzak, Ford vice president for global product development. "We will continue to pioneer new technologies beyond launch. Throughout its life cycle, Focus in all forms, in all regions, will demonstrate the Ford commitment to deliver unsurpassed fuel economy on a truly global scale."
Drool-worthy enough? Check out the gallery below for more photos.