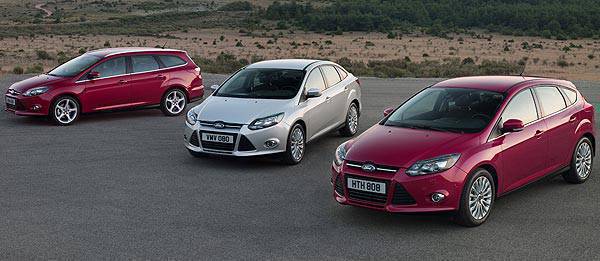 Ford is offering fans of the 2012 Focus worldwide the chance to drive the car before it goes on sale.
To be held in southern Europe in early 2011, the Ford Global Test Drive will have 100 participants from around the world who will be the first external test drivers of Ford's highly-anticipated next-generation Focus.
Friends and fans of Ford's Focus Facebook page are invited to submit a video to convince the people behind Ford why they should be among the first to test drive the next-generation Focus and what they intend to do with $10,000 prize money for a chosen charity. Successful applicants will be sent to Europe where they can document their experience during the Ford Focus Global Test Drive and share their experiences via Ford's Focus Facebook page.
Ford, however, seems to be using the term "from around the world" rather loosely as Focus fans from some parts of Asia, including the Philippines, are not eligible to join. Bummer, eh? If we're lucky, maybe Ford Asia Pacific and Africa might have something similar brewing in the future.
ADVERTISEMENT - CONTINUE READING BELOW ↓
ADVERTISEMENT - CONTINUE READING BELOW ↓
Recommended Videos