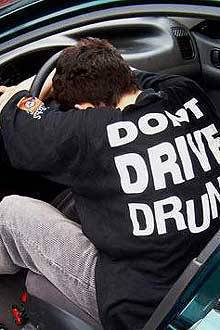 If you're planning to visit France after July 1 and drive around its romantic countryside, make sure you put breathalyzer kits in your glove compartment (or kikay kit).
According to AutoExpress, starting July 1, 2012, all drivers in France will need to have a breathalyzer kit in their cars or else they will have to pay an €11 (roughly P620) fine for non-compliance if they are stopped by the French law enforcement authorities and are found to not have one in their vehicle.
Although a single-use breathalyzer kit will suffice, motorists are advised to carry two breathalyzer kits so that if the motorist uses one, he or she can still produce another one to the police if they are stopped. The police though will use their own breathalyzer equipment to carry out any roadside test on motorists they suspect to be inebriated or over France's legal blood alcohol content limit of 50mg per 100ml of blood.
The move is intended to let people check themselves if their blood alcohol content is over the limit set by the French authorities. It is also the latest safety requirement for motorists after the French government required anyone driving in France to carry a warning triangle and a luminous safety vest to use in an emergency.
Continue reading below ↓
Recommended Videos