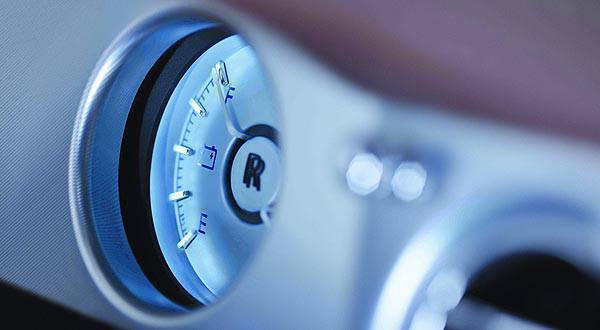 Rolls-Royce Motor Cars is exploring alternative drivetrains for its future vehicles starting with the fully electric 102EX Phantom, which will be shown off at the Geneva International Motor Show.
"We have engineered the world's first battery electric vehicle for the ultra-luxury segment," said Rolls-Royce chief executive Torsten Müller-Ötvös. "With this vehicle, we begin an exploration into alternative drive-trains, seeking clarity on which alternative technologies may be suitable to drive Rolls-Royce motor cars of the future."
The one-off Phantom serves as a test bed for Rolls-Royce to gather research data on alternative drivetrains. The car will also be used by Rolls-Royce to test the opinions and reactions on alternative drivetrain options for the luxury car brand from owners, enthusiasts, members of the public and the media.
After its revelation in Geneva, the car--also known as the Phantom Experimental Electric--will go on a global tour that will take it across Europe, the Middle East, Asia and North America. This will enable Rolls-Royce to test the car's ability to deliver an acceptable range between re-charges and to operate in extreme weather conditions.
Rolls-Royce owners will also be given the opportunity to experience an alternative drivetrain technology and to feedback their experiences, thoughts and concerns directly to Rolls-Royce through test drives.
Continue reading below ↓
Recommended Videos
"I must be convinced that any alternative drive-train we choose for the future delivers an authentic Rolls-Royce experience," Müller-Ötvös said. "It must be a technology that is right for our customers, our brand and which sets us on a sound footing for a sustainable future."