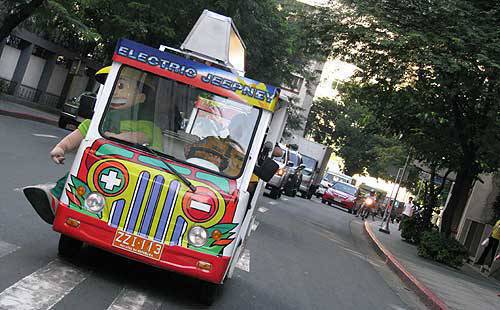 The Department of Energy and large transport groups have inked an agreement to promote the use of auto-liquefied petroleum gas and compressed natural gas in line with the government's eco-jeepney program--a move supported by the Congressional Commission on Science Technology and Engineering (COMSTE).
This will allow the Philippines to address the rising cost of fuel and its impact on public transportation, Senator Edgardo Angara said. Angara, head of COMSTE, has included the development of electric vehicles and green transport in the list of the commission's priority projects for 2011.
"The Philippines is one of the most oil-dependent countries in Asia. This puts us in a vulnerable position as the country's demand for energy can only be expected to grow as households, transport and factories multiply," Angara said in a statement. "The future is in clean, renewable energy, which is predicted to be one of the biggest industries by 2014. It is a vital step we must take in order to harness and develop the abundant alternative energy resources that our country possesses, to benefit both present and future generations."
More than just helping public transportation drivers in cutting fuel costs, "green transport systems" like electric tricycles, hybrid jeepneys, buses and electric bicycles will also help the country in reducing pollution caused by conventional transportation. COMSTE is also looking at other renewable sources of energy like biofuels. The commission cited that algae, for instance, may be used to charge batteries for hybrid and purely electric vehicles.
Continue reading below ↓
Recommended Videos