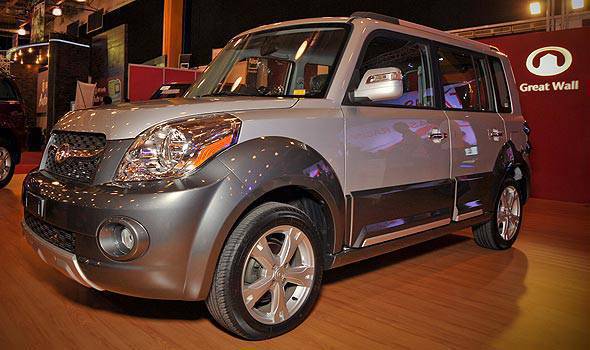 If you went to the Manila International Auto Show and checked out the cars at Great Wall's booth, you might have thought Chinese car brand is trying to pull a fast one on you. After all, it seemed like it's offering vehicles that had different names just last year. But don't be alarmed. Great Wall is simply making it easier for its Filipino customers to remember the name of its products by re-branding its vehicles.
According to Statemotor Corporation, the exclusive distributor of Great Wall vehicles in the country, its crossover sport-utility vehicle (SUV) will now be named Haval and last year's Hover is now called the Haval M3. The Wingle, on the other hand, is now called Wingle 3.
But Statemotor is not just changing names of its vehicles to make things more exciting. It is also looking at adding the Voleex lineup to expand its product line. Leading the pack is a 1.5-liter subcompact sedan called the Voleex C30 followed by an all-new multi-purpose vehicle, the Voleex V80.
It may take a while before the Voleex arrives but for now, Statemotor is testing the Philippine car industry's acceptance of the new Haval M2. If there's enough interest, Statemotor just might bring it in at a price of "no more than P850,000."
Continue reading below ↓
Recommended Videos