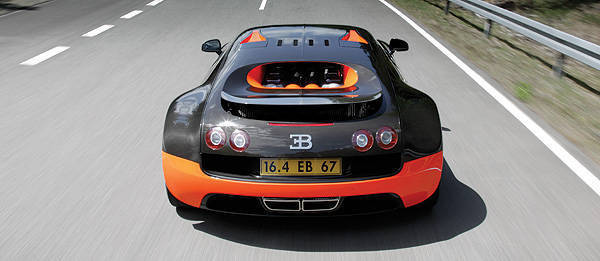 The drama that came in the wake of Guinness World Records stripping the "world's fastest production car" title from the Bugatti Veyron Super Sport a week ago is finally over (at least for now). The award-giving body has returned the record back to the French carmaker and its hypercar.
Apparently, Guinness World Records reviewed "what may constitute a modification to a car's standard specification" and has come to the conclusion that deactivating the speed limiter "does not alter the fundamental design of the car or its engine."
"Following a thorough review conducted with a number of external experts, Guinness World Records is pleased to announce the confirmation of Bugatti's record of fastest production car achieved by the Veyron 16.4 Super Sport," the organization said in its statement.
All's well that ends well, it seems.
ADVERTISEMENT - CONTINUE READING BELOW ↓
ADVERTISEMENT - CONTINUE READING BELOW ↓
Recommended Videos