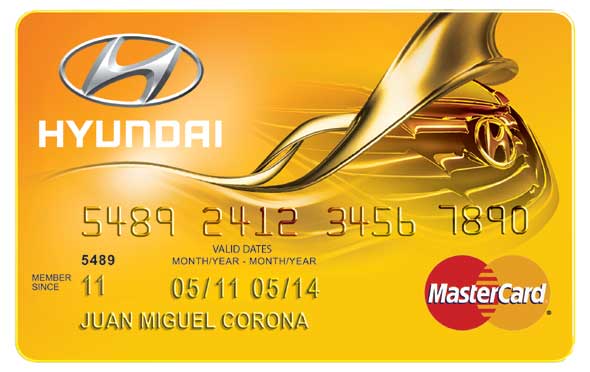 Hyundai Asia Resources (HARI) and East West Banking Corporation have forged a partnership to give the members of One Hyundai Club the ultimate experience in motoring and banking with the Hyundai MasterCard.
Hyundai and EastWest launched the Hyundai MasterCard today to give One Hyundai Club members the highest privileges and total customer satisfaction.
Here are seven things One Hyundai Club members and Hyundai MasterCard holders can enjoy.
Rebates. Hyundai MasterCard users get an instant three-percent rebate on fuel purchases at any gasoline station nationwide, and a 0.5-percent rebate on other retail purchases at any merchant. This means one could get a rebate of as much as P1,000 each month. Rebates may be redeemed as Hyundai vouchers, which may be used to pay for parts and labor, services, and accessories at authorized Hyundai dealerships.
Discounts. Clients who use their Hyundai MasterCard may enjoy a discount of as much as 10 percent on preventive maintenance services.
Perks and benefits. Hyundai MasterCard holders get to enjoy year-round special discounts and privileges from partner merchants for a revved up experience in shopping, dining, travel, health and fitness.
Assistance. Hyundai MasterCard holders also enjoy 24/7 roadside, medical or travel assistance offered through the One Hyundai Club Membership.
Continue reading below ↓
Recommended Videos
Rewards. With the One Hyundai Membership Card, members can earn points for purchases on a Hyundai car, genuine parts, or accessories, for availing of Hyundai's Best C.A.R.E. services and for accomplishing Hyundai questionnaires and online surveys. Points may be redeemed for exclusive items from the Hyundai Brand Collection and Hyundai Lifestyle Rewards Basket.
VIP access. Get special invitations to exclusive Hyundai events like car launches, motor shows, and test drives.
Other Hyundai MasterCard benefits and features. The Hyundai and EastWest Bank partnership spell convenience for cardholders with global acceptance, cash advance, installment facilities, easy repayment terms and more via MasterCard.