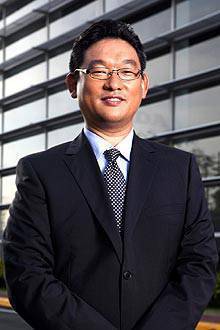 Honda Motor Co. has appointed Tatsuya Natsume as the new president and general manager of Honda Cars Philippines (HCPI).
The Philippines is Natsume's fourth overseas assignment as he was previously assigned as the marketing director of Honda Siel Cars in India after holdings posts in Germany and Italy. He also handled various assignments outside Japan, including operations in Latin America, the Middle East, Africa, China and other parts of Asia, from Honda's headquarters in Tokyo.
Honda said Natsume's move to the Philippines marks a significant chapter in the executive's career as he is celebrating currently his 25th anniversary with the car company. He joined Honda when he was fresh out of college in 1986.
"My first car was a Honda Civic," Natsume said. "I fell in love with its excellent performance and put high regard in the brand. This strongly motivated me to join the company."
Natsume is not exactly a stranger in the Philippines as he visited the country to conduct a market study 10 years ago.
"I am very excited to get to know the Filipinos better," Natsume said. "And now, as president of HCPI, my goal is to assess and have a deeper understanding of the market in order to provide the finest products and services the Filipino customers are looking for."
We're pretty sure Natsume will appreciate suggestions from the local market so feel free to turn your thoughts into words and fill out our comment box below.