An employee of a Honda Cars Philippines dealership was shot in broad daylight on August 3 and his relatives are appealing to possible witnesses to help authorities identify and track down the gunman.
Police identified the victim as Tairick Bonto, an expeditor from Honda Cars Kalookan, who was shot dead along Sta. Rosa Road at around 4:15pm after he picked up parts from Honda Cars' plant in Sta. Rosa, Laguna. Bonto sustained two bullet wounds in front and at the back of his head from a .45-caliber pistol.
Motorists passing along the area found Bonto lying on a pool of his own blood some three meters from a company-owned delivery van.
Police are looking at attempted robbery or traffic altercation as the possible motive in the killing. As of this posting, Laguna police authorities are still facing a blank wall on the identity of the perpetrator since no witness has surfaced to help solve the case.
Bonto, 24, is survived by his three siblings, whom he was sending to college, and parents.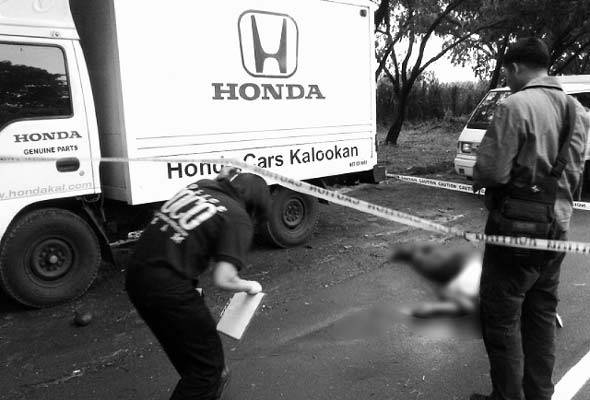 Continue reading below ↓
Recommended Videos