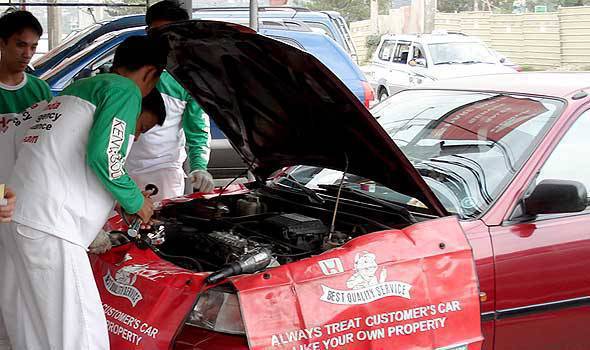 Honda Cars Philippines, Inc. (HCPI) and its dealership network will be offering on-site road assistance through Honda Emergency Assistance Teams (HEAT) that will be stationed in 12 sites in Luzon.
Members of HEAT will offer road assistance to Honda and non-Honda customers on April 20, 21, 23 and 24.
"Apart from road assistance, H.E.A.T. also provides free diagnostic system check-up, free 18-point check-up and discounts on selected parts and accessories," said HCPI's customer service head, Danny Pedro. "With H.E.A.T., we set our sights on providing accessible public service for a worry-free and safe trip for the motorists."
HEAT will be stationed in the following areas:
Baguio
Bulacan
Ilocos Sur
Nueva Ecija
Nueva Vizcaya
Olongapo
Pangasinan
Tarlac
Batangas
Bicol
Cavite
Rizal
Dealers participating in Honda's HEAT program are Honda Cars Nueva Ecija, Honda Cars Tarlac and Honda Cars Bulacan.
To get in touch with Honda's roving teams, contact 0917-8623986 or 0921-4779604 for concerns in HEAT-assisted areas in North Luzon and 0917-5848742 or 0915-2978551 for concerns in South Luzon.
Honda's HEAT program is made possible with the support of 3M, Emicor, Denso, Kenwood and SAVI.
Continue reading below ↓
Recommended Videos