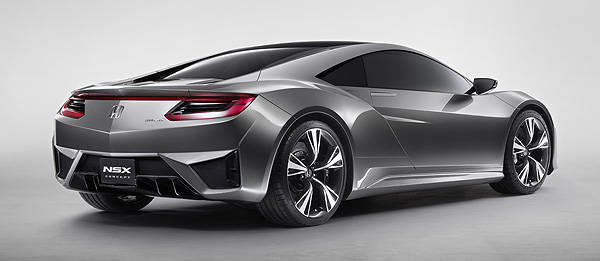 Once Honda begins production of the next-generation NSX supercar, it seems most of the models that will be produced during its initial run might go to the United Kingdom, as Honda UK is now accepting pre-orders for the car.
With a deposit of £5,000 (P313,000), potential owners in the UK will be the first to get behind the wheel of the NSX when the car reaches Honda showrooms in 2015.
"We are really pleased with the interest we've already seen for the new NSX," said Honda UK managing director Phil Crossman. "We are still two years away from the launch of the car and yet we've received over 20 deposits, and that's before we've even announced prices or seen the final production car. With this process in place, we are confident demand will remain strong and early hand-raisers can now visit any Honda dealership in the UK and place a deposit."
ADVERTISEMENT - CONTINUE READING BELOW ↓
Incidentally, 25 pre-orders for the previous-generation NSX were placed with Honda UK a year ahead of its local launch in 1990, with a total of 290 units being sold in the country after 15 years in production.
ADVERTISEMENT - CONTINUE READING BELOW ↓
Recommended Videos