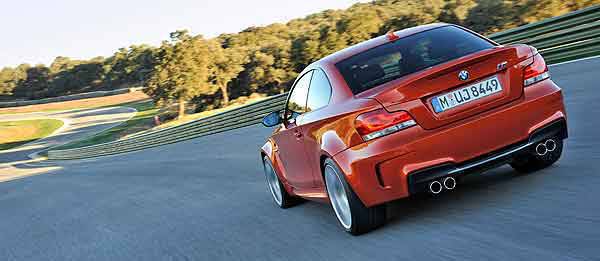 BMW has just unveiled the new 1-Series M Coupe and it is already delivering pretty impressive numbers, and at the Nurburgring, no less.
The 1-Series M Coupe was recently timed lapping the Nurburgring at eight minutes and 12 seconds on standard Michelin PS2 road tires, making it approximately 10 seconds faster than the previous-generation E46 M3 and just seven seconds slower than the current-generation E92 M3, Skiddmark.com said.
Then again, that's because the 1-Series M Coupe packs a twin-turbo, 3.0-liter inline-six under the bonnet puts out 450Nm of torque, 135 more than the E46 M3's 3.2-liter inline-six.
BMW's 1-Series M Coupe will make its public debut at the Detroit Auto Show scheduled in January 2011 followed by its becoming officially available to the public in April of the same year.