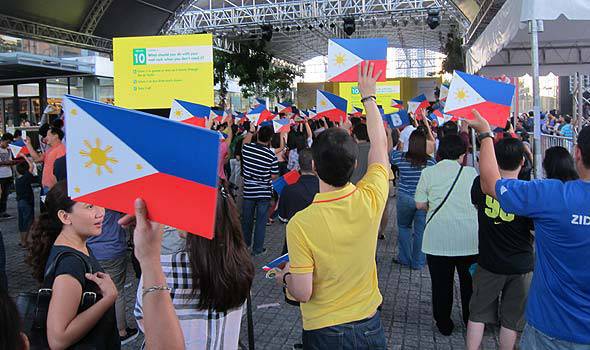 Oil giant Shell succeeded in setting a world record for gathering over 3,243 people from different countries to participate in an hour-long fuel-efficiency lesson on October 15, which has also been dubbed as the Global Shell FuelSave Day.
Of the total number, 736 gathered in Shell's designated venues in Metro Manila and Iloilo. The Philippines had the second highest number of participants, next only to Malaysia that had over 1,000.
Other participating countries were China, Denmark, Germany, the Netherlands, Thailand, Turkey and the United Kingdom.
Shell's global feat is now in a part of the Guinness World Records, which sent a representative in the participating countries to inspect and validate the oil company's record.
"To see many people come together and achieving a Guinness World Record for fuel efficiency pushed our passion to help get motorists to get the most out of every drop of fuel," said Oying Yam, Pilipinas Shell general manager for retail.
Fuel-economy lessons were led by Shell FuelSave ambassador Ryan Agoncillo while celebrity host Sam YG took the Philippine participants on a virtual road trip to visit popular fiestas in the country. Fuel-saving tips were shared in between destinations. To encourage audience participation, a pop quiz about fuel safety was also conducted.
Continue reading below ↓
Recommended Videos
Click here to learn about the tips participants learned during the Shell FuelSave Day