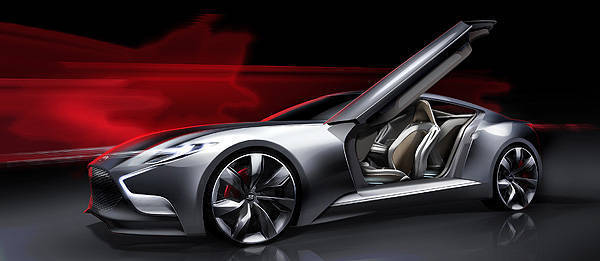 Hyundai is getting ready for the 2013 Seoul Motor Show where it'll display its latest luxury sports coupe concept: the HND-9 concept.
Calling its look an "evolution of Hyundai's fluidic sculpture design philosophy," the HND-9 was developed by Hyundai Motor Group's R&D Center in Namyang, Korea, and features sophisticated details to reinforce its premium look.
What's immediately evident at first glance of the concept car is its long hood and wheelbase, giving the HND-9 the silhouette of a classic premium sports coupe.
Of course, as a futuristic concept, the vehicle also boasts butterfly doors, spiral-shaped lines connected to the headlamp, softly glistening silver coating, dual twin exhaust tips, and uniquely designed head and rear lamps
Powering the rear-wheel-drive, high-performance sports coupe concept is a 3.3-liter turbo GDi petrol engine mated to an eight-speed automatic transmission, giving it an output of 365hp.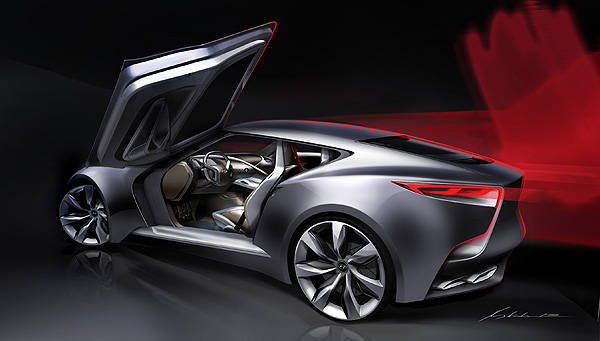 ADVERTISEMENT - CONTINUE READING BELOW ↓
ADVERTISEMENT - CONTINUE READING BELOW ↓
Recommended Videos