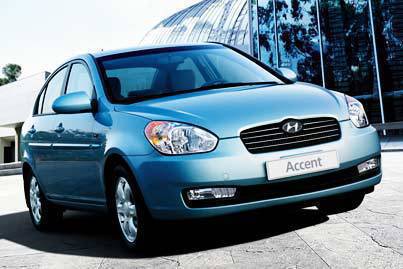 Close to one million Hyundai vehicles are currently being recalled on four different concerns affecting various models of the South Korean brand.

The first, and most widespread, recall affects 531,894 vehicles produced between 2005 and 2008.

The problem, which lies in a stop lamp switch which malfunctions when one depresses or releases the brake pedal, is found in models like the Accent, Azera, Elantra, Entourage, Santa Fe, Sonata, Tucson and Veracruz.

Hyundai's local distributor, Hyundai Asia Resources, Inc. is still determining if any of their locally-sold models are affected by the recall.

The other recalls are all corrosion-related and are limited to America's so-called "Salt Belt" states, which use salt to de-ice their roads during winter. These road salts may result in the internal corrosion and thinning or perforation of a vehicle's front sub-frame steel, front lower control arms, and rear trailing arm - all suspension-related issues which can potentially cause a crash.

The first of these "Salt Belt" recall affects 175,765 Sonatas, XG300s, and XG350s models made between 1999 and 2004, the second "Salt Belt" recall affects 170,610 Elantra and Tiburon models made between 2001 and 2003, while the third salt-related recall covers 85,036 Santa Fe models also made between 2001 and 2003.

For all four recalls, Hyundai dealers will inspect, repair, and replace defective or damaged parts free of charge. For those which do not require replacement of defective parts, rust-proofing material will be added to chassis areas to arrest the corrosion process.


Continue reading below ↓
Recommended Videos