Tired of boxy multipurpose vehicles? Watch for Hyundai's ix20 set to be unveiled at the Paris Motor Show by the end of the month.
Hyundai released a sketch of the vehicle that depicts a sporty and dynamic design, far from the usual minivans we see on the road today.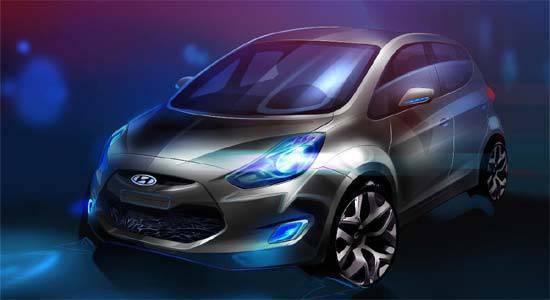 Hyundai did not reveal much about its new vehicle but the photo release came with this information:
"Designed and developed at Hyundai's European R&D centre in Rüsselsheim, Germany, the ix20 is the second European car, following the ix35, to adopt Hyundai's new 'fluidic sculpture' design language. The name ix20 reflects the new model's crossover-like versatility – a vehicle with the ability to simultaneously serve as a functional people-carrier while providing a dynamic, fun-to-drive experience."
What do you think of the new ix20? Share your through our comment box below.
Photo from Newspress.co.uk