Hyundai premiered the Hexa Space, a concept multipurpose vehicle (MPV), at the New Delhi Auto Expo. This, the Korean carmaker claims, "revolutionizes the use of interior space."
The MPV has eight slim, hexagonal seats that fit together like puzzle pieces, thereby maximizing the vehicle's internal space while minimizing its width.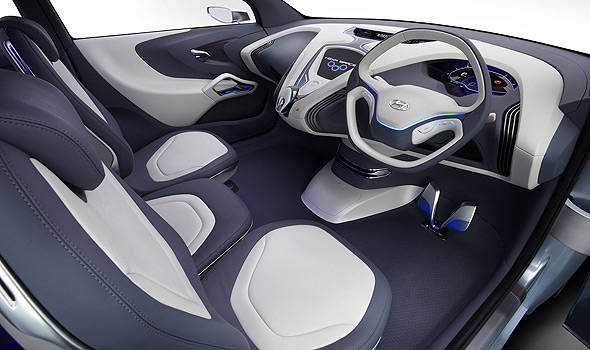 Besides being uniquely-shaped, the seats offer multiple configurations for seating. The center seats fold flat for greater comfort, the second row folds flat for a more spacious cabin and the back row folds flat for light-cargo use. In addition, seven seats fold flat for heavy hauling and all eight fold flat for camping inside the Hexa Space. The center seat in the first two rows of Hexa Space is also positioned slightly behind the seats on either side, allowing passengers to sit three-abreast without feeling cramped.
Continue reading below ↓
Recommended Videos
Despite the roomy interior, the Hexa Space has a narrow overall width as it is only slightly wider than the ix20 where it is based. Coupled with the innovative door design that lifts out and slides back to create wide open entries on either side of the vehicle makes the Hexa Space perfect for the world's emerging markets.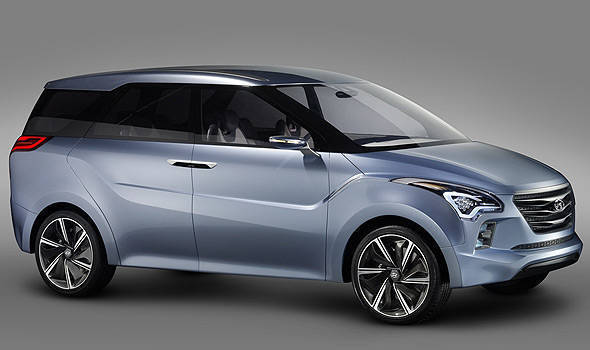 Powering the Hexa Space is Hyundai's Kappa 1.2-liter turbo GDI engine that's been mated to a six-speed automatic transmission.
Like it?