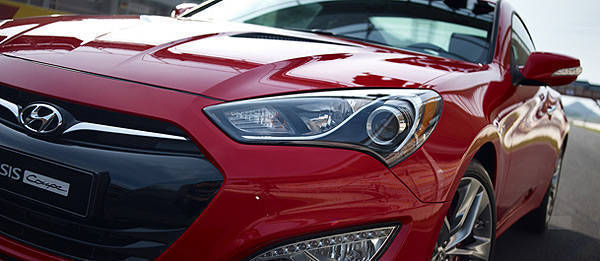 Hyundai is taking a page off of its sister company Kia by acquiring the services of a German carmaker's design chief. No, Hyundai didn't get the critically-acclaimed yet much-maligned Chris Bangle of BMW. The Korean carmaker recruited a different Chris: Christopher Chapman who, until recently, worked as the automotive design director for, well, BMW.
"With over 22 years of experience in the industry working on esteemed automotive brands, Chris provides a level of talent that will help further our design portfolio," said SukGeun Oh, design chief and senior executive vice president of Hyundai Design Center. "We are thrilled to have Christopher Chapman as chief designer for Hyundai and look forward to continuing the strong momentum of our vehicle designs."
In his new role as chief designer of the Hyundai Design Center in Irvine, California, Chapman will be responsible for Hyundai's new vehicle and concept designs.
Chapman got his start in the automotive design industry by joining the Isuzu Technical Center of America in Cerritos, California in 1989 where he subsequently designed the exterior of the XU-1 show car which won Best Concept at the 1993 Tokyo Motor Show debut. A year later, Chapman joined the BMW Group at DesignworksUSA in Newbury Park, California, where he designed the exteriors of the X5 Sport Activity Vehicle and X Coupe concept car. After relocating to Munich, Germany, for a two-year assignment, he immersed himself in the BMW culture and designed the CS1 concept shown at the Geneva Auto Salon in 2002, and the-1 Series production Coupe and its derivatives. In 2002, Chapman was appointed as BMW automotive design chief, and has been responsible for guiding several advanced and production vehicles including the new X5, X3 and Z4.
Continue reading below ↓
Recommended Videos
"Christopher Chapman is an outstanding addition to the design team at Hyundai America Technical Center," said John Krafcik, president and chief executive officer, Hyundai Motor America. "We are proud to add such a talented individual to lead the team of dedicated designers at HATCI that will continue to develop innovative vehicles for both the United States and global auto markets."
Does this mean we'll soon be seeing the last of Hyundai's fluidic scuplture design language? Your guess is as good as ours.