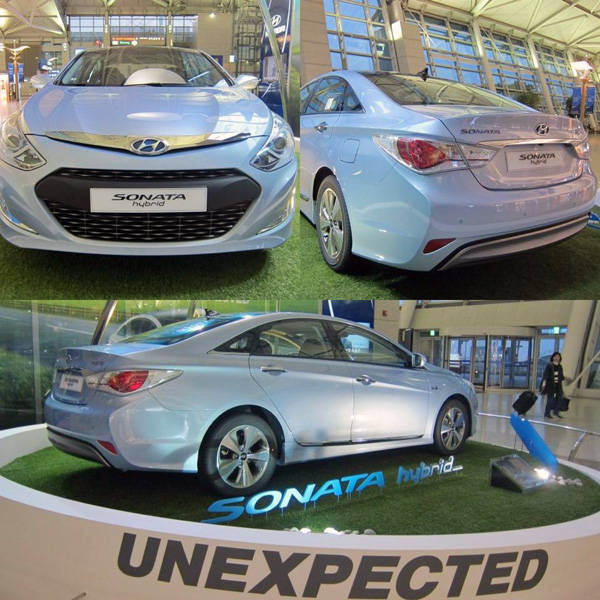 If you've been following this website the last few weeks, you know that Hyundai will no longer participate in the upcoming Manila International Auto Show, together with affiliate brands Chevrolet and Volvo. We don't want to regurgitate the story anymore, but you can read about it here.
Instead of joining the annual car show--which it championed the past few years, by the way--Hyundai is spearheading the so-called AVID (Association of Vehicle Importers and Distributors) Innovation Congress, to be held also this weekend (April 5 to 7, to be exact). And one of the cars to be displayed at this event--which was originally earmarked for MIAS--is the Sonata Hybrid you see in the photos above.
These images were shared by a Hyundai Asia Resources employee on Facebook, and it's clear this car is now being prepped for the above-mentioned AVID event.
So, do you think the Sonata Hybrid will be a big loss to MIAS?
ADVERTISEMENT - CONTINUE READING BELOW ↓
ADVERTISEMENT - CONTINUE READING BELOW ↓
Recommended Videos