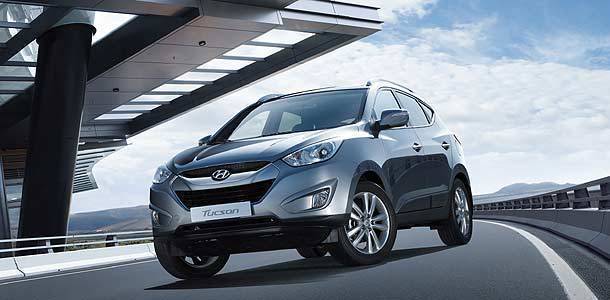 The wait is over for Pinoys who want to drive the diesel-fed Hyundai Tucson.
Hyundai Asia Resources, Inc., the exclusive distributor of Hyundia vehicles in the Philippines, has started selling the 2010 Hyundai Tucson equipped with a common-rail direct injection (CRDi) diesel engine. The all-new R eVGT (short for Electronic Variable Geometry Turbocharger) dramatically improves the Tucson's power output while allowing it to be more environment-friendly as it is more fuel efficient and releases less harmful emissions.
Hyundai Asia Resources said the eVGT is an innovative engine technology that electronically monitors exhaust gases to help precisely control the turbine vanes and minimize turbo lag, fuel consumption and boost-threshold.
Despite being diesel-powered, the R eVGT in the 2010 Hyundai Tucson has been designed to run quietly thanks to the third-generation common rail system developed by Bosch. It also has an internal steel silent timing chain that drives the dual overhead camshaft, making the engine run more efficiently while at the same time making it more durable and easier to maintain.
ADVERTISEMENT - CONTINUE READING BELOW ↓
The 2010 Hyundai Tucson's 2-liter, inline-four R CRDi eVGT diesel engine puts out 174hp with just over 392Nm of torque.
Both Hyundai Tucson CRDi variants are available in 4WD with the GL trim being priced at P1.338 million while the top-end GLS Premium is at P1.698 million.
ADVERTISEMENT - CONTINUE READING BELOW ↓
Recommended Videos