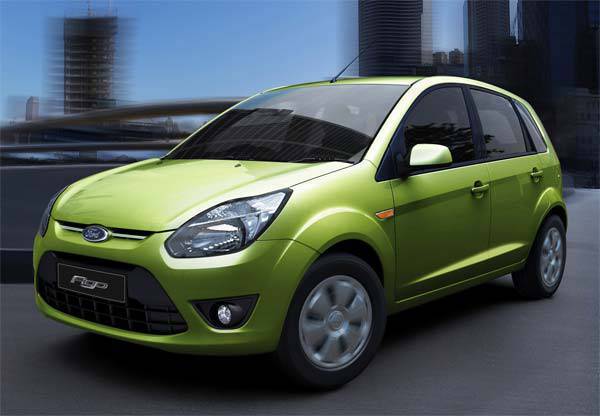 Ford Motor Company has announced it will launch eight new vehicles in India by the middle of the decade as it moves to rapidly expand its presence in the fast-growing market. Joe Hinrichs, president of Ford Asia Pacific and Africa (APA), made the announcement yesterday during a keynote speech titled "Managing Growth: Evolving Market Dynamics" at the Society of Indian Automobile Manufacturers (SIAM) Conference in New Delhi.
"We have big plans for India and for this region," Hinrichs said. "As we have seen from the spectacular early success of the Ford Figo, more and more Indian consumers appreciate the fuel-efficient, economical, high-quality, safe, and fun-to-drive vehicles that Ford offers. By the middle of this decade, we will introduce eight new vehicles to India from our global platforms, in segments appropriate for this market. This is part of our 'better plan' to bring more and more vehicles from our vast global portfolio to India and other markets in Asia Pacific and Africa."
ADVERTISEMENT - CONTINUE READING BELOW ↓
Ford India launched the Figo subcompact in the first quarter of this year, selling more than 30,000 units in 25 weeks.
"We are pleased to announce that Ford India will export our locally-produced, hot-selling Figo to 50 new markets, including Mexico, North Africa and the Middle East starting next year," said Michael Boneham, president and managing director of Ford India.
Ford has been exporting the Figo to South Africa since May 2010. Ford India also exports the Fiesta (branded as the "Ikon") and diesel powertrains to South Africa, as well as 1.4- and 1.6-liter petrol engines to Thailand. Ford sells the Endeavor, the Fiesta and the Figo in India, all locally produced.
The launch and export of both the Figo and the engines are the result of a $500-million investment in India to expand manufacturing and set up an engine plant there.
Ford's APA region encompasses markets on three continents, including Australia, China, India, Thailand and South Africa. Industry sales in the region will increase from 16 million units in 2009, to an estimated 35 million units by 2018. The region is expected to account for nearly 70 percent of Ford's worldwide growth in the next decade.
ADVERTISEMENT - CONTINUE READING BELOW ↓
Recommended Videos
Sales of vehicles in India have grown at an average annual rate of 17 percent over the past five years, and an estimated 10 million to 11 million people will migrate from two-wheeled forms of transport to small cars in the next few years. Hinrichs' remarks at the SIAM conference focused on strategies for managing change, specifically the impact of rising demand and increasing capacity on the value chain.
"Introducing eight new vehicles by the middle of the decade is an ambitious plan that will have tremendous impact on our manufacturing operations, supply chain, dealers and employees," Hinrichs said. "As part of our better plan for India, we are working today to make sure the value chain is ready for the demands we will place on it in the years to come."
With Ford's new wave of cars to be assembled in India, the question now is: What will happen to the carmaker's manufacturing facility in Santa Rosa, Laguna?
ADVERTISEMENT - CONTINUE READING BELOW ↓