A seasoned veteran of this grueling contest organized by Subaru distributor Motor Image, Analiza Mokhtar has been a recurring sight at the Ngee Ann City commercial center in Singapore, where the event is held annually. She has participated almost every year since 2005, and came close to bagging the top spot a couple of times—even coming in as runner-up when the current record of 82 hours, 16 minutes and 58 seconds was set in 2014 by G Jaishanker, who showed up this year to cheer everyone on.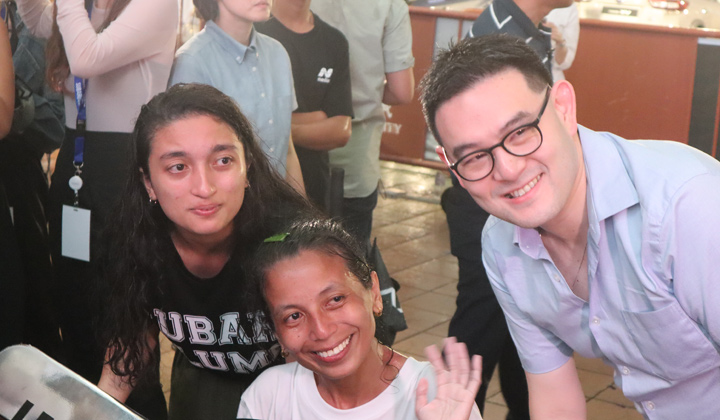 With a time of 75 hours, 17 minutes and 58 seconds, Mokhtar is the first woman to win the challenge since 2007.  The 40-year-old bank employee and mother won the grand prize of a new Subaru XV 2.0i-S Eyesight—albeit without the certificate of entitlement, which she could have won as well if she had beat Jaishanker's 82-hour record. Do note that the prize car varies depending on what region the participant is from. If a Filipino had won the prize would have been an Impreza 2.0.
Continue reading below ↓
Recommended Videos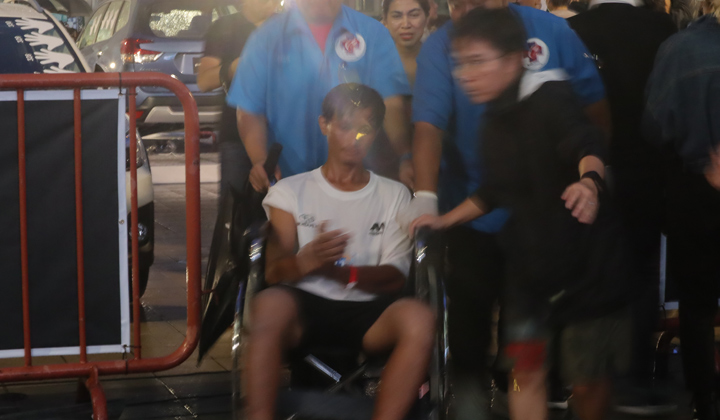 This year's runner-up is 33-year-old Phraitoon Sanguannam from Thailand, who had to be carted out in the dreaded wheelchair once he dropped out after 75 hours and 17 minutes.
"I'm someone who never ever gives up, regardless of how many attempts I need to get it done, I'll get it done," said Mokhtar with tears of joy and relief in her eyes and her daughter at her side.
While Team Philippines may not have won this year, whether the championship or the cumulative team time challenge, the members are still hopeful and raring to go at it again next year. Unofficial spokesperson Carlo Talahib urges people to take the sport more seriously and give it a try: "Walang kain, walang tulog, kundisyon na kundisyon katawan namin. It's not a joke na maglaro diyan, promise. That's why I'm inviting all of the other people na may doubt dito sa game na ito to please try it, and represent the country."
Team Philippines even had matching jackets made this year, making them look like Olympians as they got ready for the competition.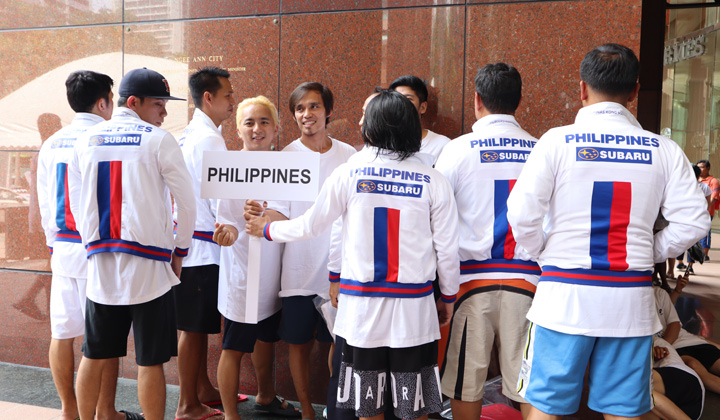 The team spirit didn't stop at the jackets, however, as the Filipinos stuck around to support their remaining countrymen until it was just our finalist Filmark Bernante left standing in the arena. Bernante lasted 57 hours and 51 minutes.
This year's Palm Challenge was as intense as ever, with 100 or so contestants dropping out within the first day due to Singapore's signature sweltering, humid heat. The remaining contestants were then pelted with rainfall, only thunder and lightning being enough to pause the competition.
Think you can go through hell and back for a brand-new Subaru?