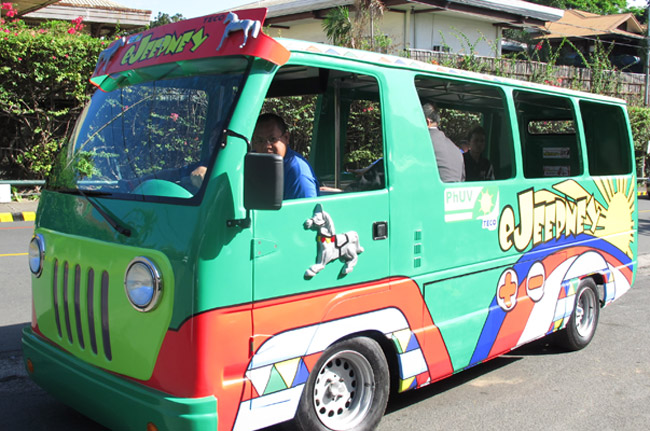 At the just-concluded 3rd Philippine Electric Vehicle Summit, Electric Vehicle Association of the Philippines president Rommel Juan boldly declared that there would be a total of one million electric vehicles in the country by the year 2020. That figure factors in all kinds of EVs (with two or more wheels, and both public and private).
That's an optimistic pronouncement to say the least, considering Senate Bill 2856 (otherwise known as the Alternative Fuel Vehicles Incentives Act) has yet to be passed into law. Once made into law, the Act would provide fiscal and non-fiscal incentives to manufacturers of electric vehicles to help make EVs more affordable and more attractive to potential buyers.
The fiscal incentives would exempt EVs from excise taxes and import duties for nine years. The non-fiscal incentives, meanwhile, would include: priority in registration and issuance of license plates; priority in franchise application (for operators of public-transport vehicles); exemption from the MMDA's number-coding scheme; and free parking in public establishments.
ADVERTISEMENT - CONTINUE READING BELOW ↓
The main bone of contention is the tax exemption. Yesterday, on the second and last day of the EV Summit, Board of Investments governor Lucita Reyes said that government wants the tax exemption shortened from the proposed nine years to just six years.
At present, the bill has stalled after some progress. On January 28, 2013, the bill was approved on the third and final reading in the Senate. Shortly after, in February, Congress took a long break to give way to the national elections. We haven't heard about the bill since.
Without these incentives, electric vehicles would be too expensive and too unappealing to Filipino car buyers. At the rate things are going, do you think the one-million-EVs-by-2020 will come to pass? Take our poll.
Photo by Elaine Lara
[poll]509[poll]
ADVERTISEMENT - CONTINUE READING BELOW ↓
Recommended Videos