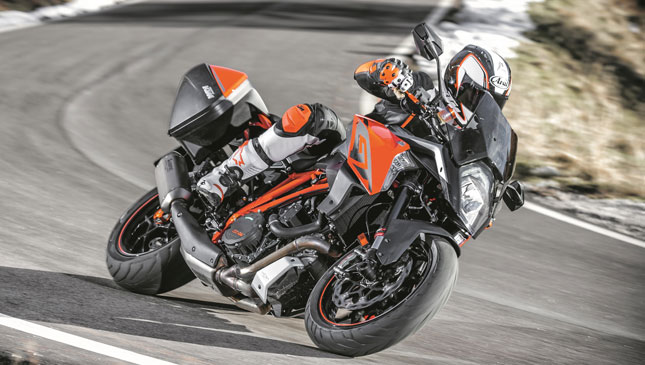 Ayala Corporation announced today a joint venture with KTM AG, one of the big names in the motorcycle world. With this deal, the Filipino corporate giant will exclusively distribute KTM products, and in a more fascinating development, manufacture them for export to China and Southeast Asian countries.
KTM is an Austrian motorcycle brand. Ayala, meanwhile, is also the local distributor of Volkswagen, and has stakes in the Philippine distributors of Honda and Isuzu.
This new partnership is part of the Ayala group's efforts to ramp up its manufacturing portfolio. Right now, it has an investment in Integrated Micro-Electronics Incorporated, one of the largest automotive electronics manufacturing services in the world. IMI will subcontract production of the KTM bikes, but the venture itself will be placed under the Ayala Automotive unit.
KTM CEO Stefan Pierer spoke highly of his company's new alliance: "We are delighted to have found a strong and capable Asian partner in one of the leading conglomerates in the Philippines, a country we view as a key platform for achieving our global growth strategy. Ayala's capabilities in manufacturing, distributorship and dealership, as well as its regional expertise and excellent reputation, make them the ideal strategic partner for our 'Ready to Race' aspirations. We look forward to a long and fruitful relationship, and plan to rapidly grow KTM and its brands across Asia."
ADVERTISEMENT - CONTINUE READING BELOW ↓
This union is a special one for the Ayalas. Both Fernando and Jaime Augusto Zobel de Ayala are known motorbike aficionados who go on cross-country road trips on their two-wheel steeds. They have also been known to visit their real-estate developments via motorbikes. And guess what off-road bike brand they prefer? You guessed it.
"We are very excited to introduce KTM and its lineup of outstanding performance motorcycles to the Philippines," declared Ayala Corporation president and COO Fernando Zobel de Ayala in a press statement. "For decades, KTM has been at the forefront of motorcycle engineering and technology. This venture will enhance our existing offerings under our automotive group, and allow us to serve more of the country's growing mobility needs."
Jaime Augusto Zobel de Ayala, chairman and CEO of the diversified family business, spoke of their company's excellent track record in manufacturing and engineering, and welcomed the addition of the KTM tie-up to their growing portfolio.
ADVERTISEMENT - CONTINUE READING BELOW ↓
Recommended Videos
With passionate motorcycle riders behind the new union with KTM, local bikers can look forward to exciting times ahead.