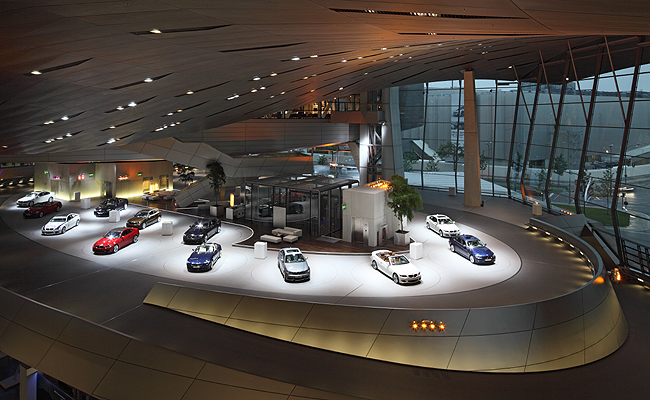 Since 2007, the BMW Welt facility, which is adjacent to BMW's headquarters in Munich, has served as a popular delivery point for the carmaker's customers where they receive their vehicles for the first time. But the year 2014 has been the biggest for the facility so far, with 22,500 vehicles being turned over to BMW's customers.
Understandably, around 90% of customers who collect their vehicle at the BMW Welt "come from all over Germany." One in 10 customers, however, comes from either the United States or Canada. A group of Canadians reportedly went on a trip around Europe in their M3 sedans and M4 coupes shortly after picking up their cars in June. At the end of the trip, the cars were shipped back to their owners.
According to BMW, between 80 to 120 vehicle deliveries take place at the BMW Welt every day, "with up to 160 deliveries during peak times."
ADVERTISEMENT - CONTINUE READING BELOW ↓
"All BMW customers buying a new car have the option of collecting their vehicle at the BMW Welt--the heart of the brand," said BMW Welt chief Helmut Kas. "Many BMW customers and fans, often traveling from farther afield, take advantage of this opportunity to experience an unforgettable day. The success of this service shows that we offer customers exactly what they want--a unique experience with an individual program for each customer."
ADVERTISEMENT - CONTINUE READING BELOW ↓
Recommended Videos