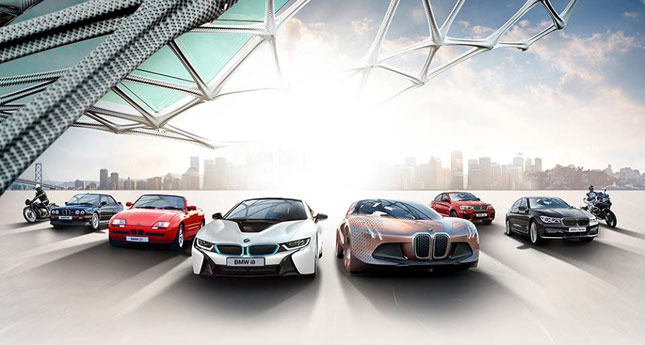 BMW's current line-up is certainly eye-catching, yes? The German carmaker has models like the Z4 Roadster that turn heads wherever they go. Other nameplates, like the 7-Series and 5-Series sedans, afford you an air of executive class. Even the more utilitarian ones like the X5 still give that "cool car" vibe. Plus, with any BMW, you get the iconic badge that signals to the world that you've arrived.
ADVERTISEMENT - CONTINUE READING BELOW ↓
And while the average Bimmer's hefty price tag might intimidate some car enthusiasts, you can still test-drive a unit for yourself to see what all the fuss is about. You can get your chance on October 8 and 9, when Asian Carmakers Corporation (aka BMW Philippines) hosts the BMW Festival: Xpo 2016 at the BMW Pavilion in BGC.
The event will feature displays and activities for fans of the luxury brand. For eager drivers, the latest BMW cars will be available for test drives. BMW-certified pre-owned vehicles, as well as accessories and other items, will be offered at special rates for interested buyers. There will also be a display of iconic BMWs from the brand's long and storied history. Visitors can even experience BMW's vision for the future through an augmented reality experience. Interactive games on a kiddie track and remote control car races will keep the young ones entertained.
The hybrid BMW i8, which was unveiled at the Philippine International Motor Show last September, will be on display at the festival. A special 3-Series will also be unveiled at the event as a commemorative mural to celebrate BMW's 100 years of success. As a special bonus for loyal BMW fans, visitors who come with their own BMW can park their car for free at the BMW car park on the corner of 30th and 9th streets.
ADVERTISEMENT - CONTINUE READING BELOW ↓
Recommended Videos
So if you're thinking about having a gearhead-centric weekend, why not check out the BMW Xpo? You can even take your kids along for some family fun.