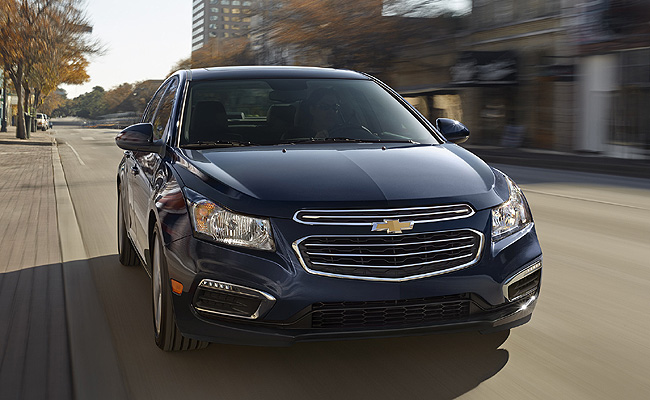 Launched globally in 2008 (2010 in the Philippines), the Chevrolet Cruze has recently reached its three-millionth-unit sales mark, just 16 months after the two-millionth unit was sold.
As one of Chevrolet's global models, the Cruze was designed to cater to the tastes of different markets. Hence, Chevrolet made it available in three different body styles: four-door sedan, five-door hatchback and five-door station wagon. The American carmaker's compact car is also available with five different engines: 1.4-, 1.6- and 1.8-liter gasoline mills, and 1.7- and 2.0-liter diesel powerplants.
In April this year, Chevrolet launched the second-generation model of the Cruze in China ahead of other markets. According to Chevrolet's mother company, General Motors, China leads the global sales of the Cruze with 1.13 million units sold since the car's launch in the country in 2009.
"The Cruze is an extremely adaptable car that can cater to the demands of nearly every market in the world," said General Motors executive vice president for Global Chevrolet Alan Batey. "It is a testament to Chevrolet's global focus and capabilities to offer a car that is so highly regarded in so many places."
ADVERTISEMENT - CONTINUE READING BELOW ↓
We wish the Cruze were more competitive in the Philippines.
ADVERTISEMENT - CONTINUE READING BELOW ↓
Recommended Videos