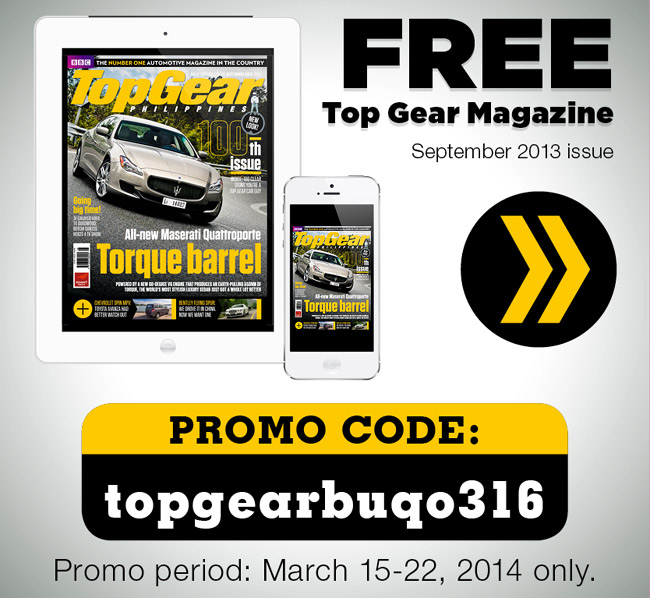 This is not an early April Fool's Day prank. If you missed our September 2013 last year--our 9th anniversary issue, by the way--you're in luck. You have until March 22 to download the free digital edition via Buqo, a Filipino bookstore app that has a wide selection of e-books and digital magazines including Top Gear Philippines. The September 2013 issue also happens to be our 100th issue, so it is a must-have for your magazine collection.
To get your free copy of Top Gear Philippines' September 2013 issue, just follow these three simple steps:
1. Download Buqo via iOS App store. (Note that Buqo is also coming soon on Google play.)
2. Register. This should be a breeze, and registration is free.
3. Download the free Top Gear Philippines September 2013 issue by typing in the promo code: topgearbuqo316. Just leave the mobile number field blank.
Enjoy reading!
And while you're at it, you might want to subscribe to the digital magazine for one year for only $12.99 (about P580). That's 50% off the original price. The discounted subscription is good until March 19 only.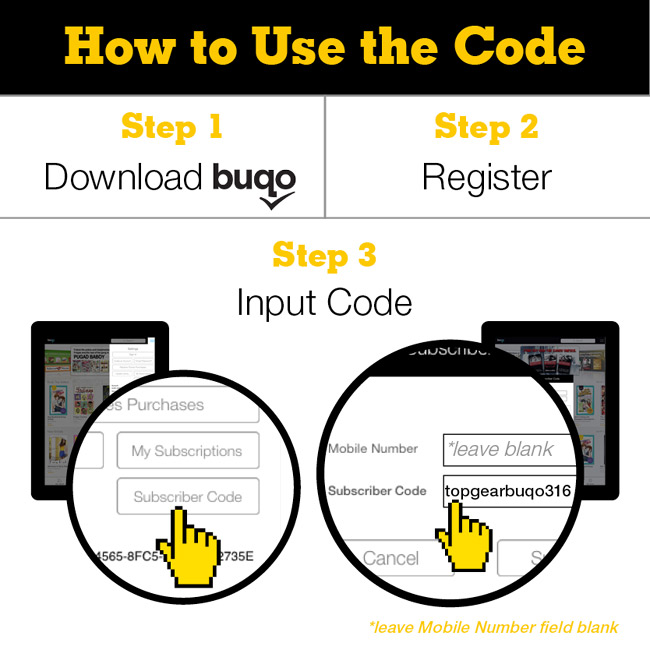 Continue reading below ↓
Recommended Videos