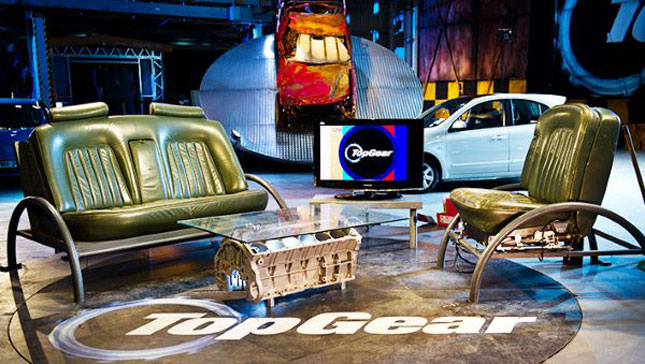 Have you ever dreamed of working for Top Gear? No, we're not referring to our magazine or website, but the television show. As in the original British TV show. Well, if your answer is yes (and why wouldn't it be?), then here's your chance to make that dream a reality.
Chris Evans, the new host of the popular British motoring program, has just announced they are opening up a few hosting slots to the public. This means you could be in the same league as Richard Hammond, James May and, of course, Jeremy Clarkson. So how do you apply for the job?
All you need to do is send an audition video that's around 30 seconds long. Said video clip should feature you doing a spiel as if you were presenting a new vehicle. It's as simple as that--no stunts, no antics. Of course, a bit of humor would be great. But all that's needed is you facing the camera from the waist up.
What's more, you don't have to be a UK resident to qualify for the post. Anyone--as in male, female, a doctor, a regular guy...anyone--can send in a video clip. And you can hail from Alaska, the Philippines, or anywhere in the world for that matter. Needless to say, you need to have a passion for cars. Hey, it is a motoring show, after all.
Continue reading below ↓
Recommended Videos
The deadline for the submission of the audition video is "before July 20," so you'd better start moving.
Don't feel intimidated about the show's worldwide fame. You might be interested to know that May and Hammond were discovered through an audition. And look how famous they've become. So even you, an ordinary chap (or Juan), might just be the next Top Gear host.
You can log on to the Top Gear UK website to learn more on how to apply for the job. Who knows? We might just see you on TV real soon. At the very least, a Filipino Stig, anyone?
Photo from Top Gear