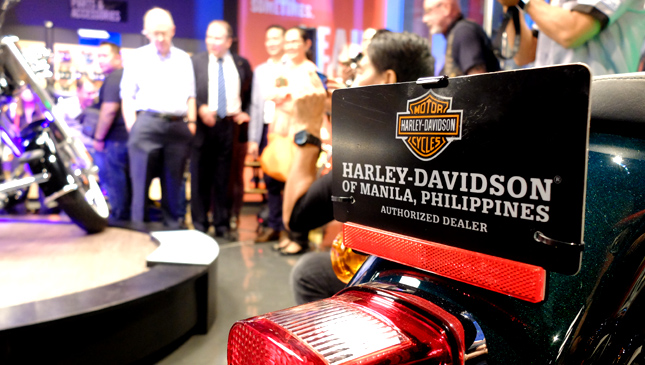 Harley-Davidson is now ready to serve customers in Bonifacio Global City. The American motorcycle brand has just opened the doors to its newest dealership, holding a colorful event attended by owners, fans and business partners.
But this wasn't just another dealership opening, as the Harley-Davidson Owners Group arrived at the venue on their prized bikes, dressed in leather jackets and all. You could tell this was a very personal affair for everyone, including Harley-Davidson managing director for emerging markets Peter Mackenzie.
"At Harley-Davidson, our goal is to develop a trusted network of independently owned dealerships, offer great experiences that draw more people into the sport of motorcycling, and fulfill the riders' dreams of personal freedom," he said.
The executive also praised the country's beauty, calling the Philippines one of the most exciting touring destinations in the entire region--a claim we're certain everyone can agree with. In fact, the idea of hitting the open road on a bike is enough to make you set aside thoughts of the dangers of motorcycling.
Harley-Davidson of Manila--the brand's third authorized dealership in the country--is owned and operated by American Motorcycles Inc. It is located at Shangri-La at The Fort in BGC. Operating hours are from 10am to 9pm daily.
The opening makes available the manufacturer's entire lineup of bikes, including the Dark Custom line as well as the Harley-Davidson Street motorcycles. Besides the bikes, official Harley-Davidson merchandise, gear and apparel will also be available, together with the company's after-sales service and original motorcycle parts.
Harley-Davidson said that the new dealership will serve as a platform for local enthusiasts to share their passion for riding. Will this mean we'll be seeing more Harleys out on Philippine roads? We certainly hope so. After all, these bikes are a sight for sore eyes.
Photos by Drei Laurel