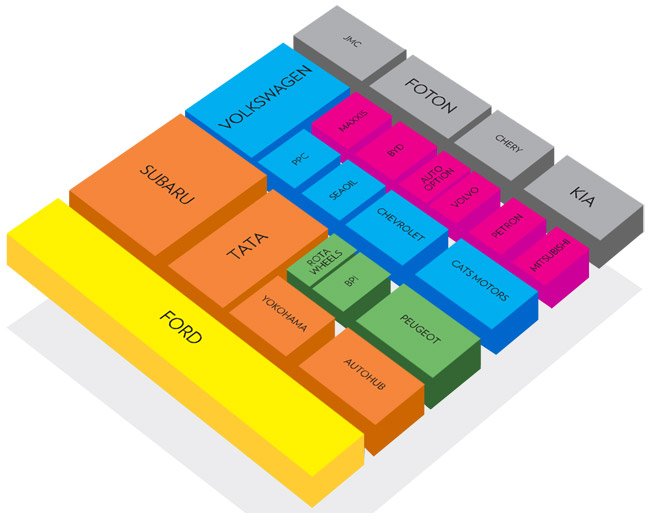 Here's your first look at the final floor plan of the 2014 Manila International Auto Show, which will be held on April 3 to 6 at the World Trade Center in Pasay City.
The biggest display area is obviously Ford's, followed by Subaru's. Next is Volkswagen, which will make its first official appearance at the show. Tata, another first-timer at MIAS, has a big area as well.
Kia, Peugeot, Foton, Chevrolet, CATS Motors (Jeep) and Autohub (Rolls-Royce) also have prominent booths. Rounding out the list of automotive exhibitors in the main hall are Volvo, Mitsubishi, BYD, Chery and JMC.
Joining the car brands in the main hall are Yokohama, Maxxis, Rota Wheels, BPI, PPC, Seaoil, Auto Option and Petron.
Hopefully, with this floor plan, you now have an idea on how to walk through the venue to maximize your time. We'll keep you posted with more developments as we near opening day. See you there!
Illustration by Raynand Olarte
Continue reading below ↓
Recommended Videos