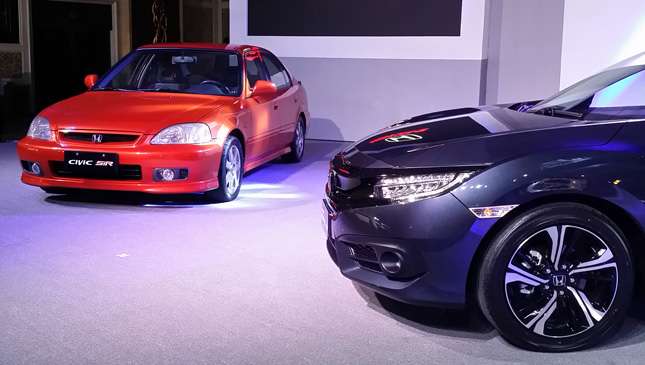 Not everyone can buy a brand-new ride straight off the showroom. Unfortunately, it's a trap many young professionals fall into thanks to low down payments and flexible financing. Think things through, because before you know it you've committed a good chunk of your salary toward paying off a car you can barely afford.
With that in mind, the secondhand car market could interest buyers looking for a cheaper entry point into the world of car ownership. There are plenty of good deals to be found if you know how to look. You can even move up a segment or two if you're willing to settle for a pre-loved vehicle.
Continue reading below ↓
Recommended Videos
It looks like many Filipinos are seeing the advantages of secondhand cars, too. According to numbers provided by classifieds platform OLX, eight out of 10 Pinoys are looking into the secondhand market, with 50% of them being first-time car buyers. What's more, over 630,000 secondhand vehicles were listed on the site in 2016—a 12% growth compared to the year prior.
We also got a hold of the top five most searched brands on the site. Not surprisingly, Toyota leads the pack thanks to the durability of its vehicles and the quality of its service. Mitsubishi comes in second place, Honda in third, Isuzu in fourth, and Nissan in fifth. So it looks like Japanese names are top of mind when it comes to pre-loved cars.
The Honda Civic is the most searched vehicle model on the platform, followed by the Toyota Vios, Fortuner, Innova, and Mitsubishi Montero Sport. The average price which secondhand shoppers are willing to spend is pegged at P330,000.
According to OLX, cars posted on its site will garner at least three inquiries within their first week of being listed. If the vehicle happens to be one of the models mentioned above, a post can expect an inquiry within the first two hours.
The company adds that while its service opens up new doors for prospective car buyers, shoppers must always do their due diligence by running plate numbers through the Land Transportation Office (LTO) and asking for maintenance records.
You can check out the rest of OLX's data in the neat little infographic below. So, have you looked into purchasing a used car?