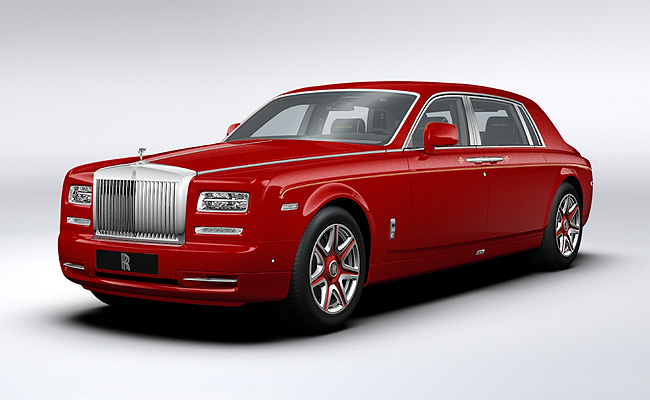 A hotelier has just placed the largest single order for a fleet of Rolls-Royce cars. Stephen Hung of the Louis XIII hotel in Macau has ordered 30 bespoke Extended Wheelbase Phantoms from the British luxury carmaker. Two vehicles in the fleet will reportedly be the most expensive Phantoms ever commissioned.
According to Rolls-Royce, each of the 30 Extended Wheelbase Phantoms will be extensively customized by the carmaker's bespoke design team, which will work closely with Hung "to create truly distinctive vehicles." Newly designed bespoke elements will reportedly be used for both the interior and exterior of the cars, including the use of customized clocks designed and created by renowned jeweler and luxury watchmaker Graff. Furthermore, the two most expensive Phantoms of the fleet will feature external and internal gold-plated accents.
Besides the cars, Rolls-Royce will also help design the parking and driveways that will house the fleet at the Louis XIII hotel, as well as train the hotel's chauffeurs "in the appropriate driving and handling of the unique vehicles."

"We at Rolls-Royce are delighted and honored that Mr. Hung has commissioned Rolls-Royce to provide the largest single order of Phantoms in history," said Rolls-Royce Motor Cars chief executive Torsten Muller-Otvos. "The Louis XIII fleet of Phantoms promises to be one of the most impressive sights ever seen in Macau when they arrive at the Louis XIII hotel in 2016. Mr. Hung's commission reaffirms the Phantom's pinnacle position as the motor car of choice for those seeking to experience the finest luxury the world has to offer."
Continue reading below ↓
Recommended Videos
The Phantom fleet will chauffeur the guests of Louis XIII when it opens in the first half of 2016.