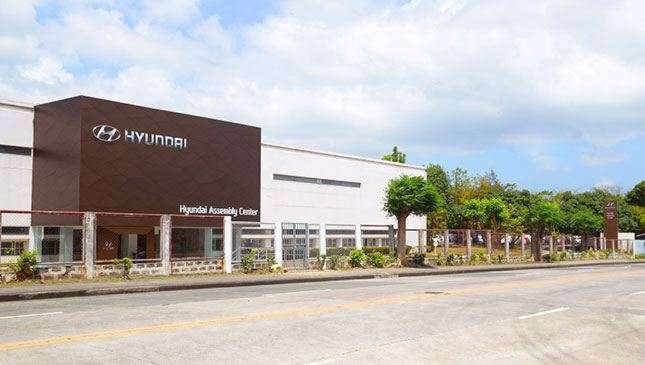 Hyundai Asia Resources Inc. (HARI), the Korean carmaker's official Philippine distributor, recently launched a new assembly center in Santa Rosa, Laguna, aimed at boosting production, creating jobs, and promoting skill enhancement.
Located inside the Laguna Technopark, the facility employs over a hundred technical experts and features state-of-the-art production equipment. Among the vehicles being assembled here is the Hyundai Eon, a popular city car here in the Philippines and a company best-seller.
HARI president Ma. Fe Perez-Agudo gave a guided tour of the production facility to Hyundai executives and board members during the launch ceremony, which boasted a newly-assembled fleet of Eons that could soon make their way to dealerships and, eventually, public roads. The Hyundai H350 van is also assembled at the center.
Continue reading below ↓
Recommended Videos
"We take quality and excellence seriously at Hyundai," the top executive said during the launch. "And it could not be more evident than in our operations at the Hyundai Assembly Center, where quality and excellence are a standard by which all workmanship is shaped. This is how we are able to guarantee seamless methods, efficient service, and products of superior value," she added.
The company says that the facility will provide the country with better access to Hyundai vehicles. HARI ended the first quarter of 2017 on a high note thanks to momentum from February in which the company saw double-digit growth figures. With the opening of the new assembly center, things are looking up for both Filipinos and the carmaker alike.