The biggest dilemma for car buyers—especially those who've managed to save up a good sum of money over the years—is whether to acquire the vehicle through a financing plan or to pay with cash straight up.
Even with tons of promos being handed out left and right each month, the problem remains: Low down payment deals still mean that buyers have to shell out more cash over time, while huge cash discounts will still result in huge holes in one's pocket.
This latest offering from Hyundai Asia Resources, Incorporated, however, might just be the big compromise that some potential car buyers are looking for: higher monthly payments over a shorter amount of time resulting in no interest in the long run. Check out more details of the 'Two to Tango' promo below: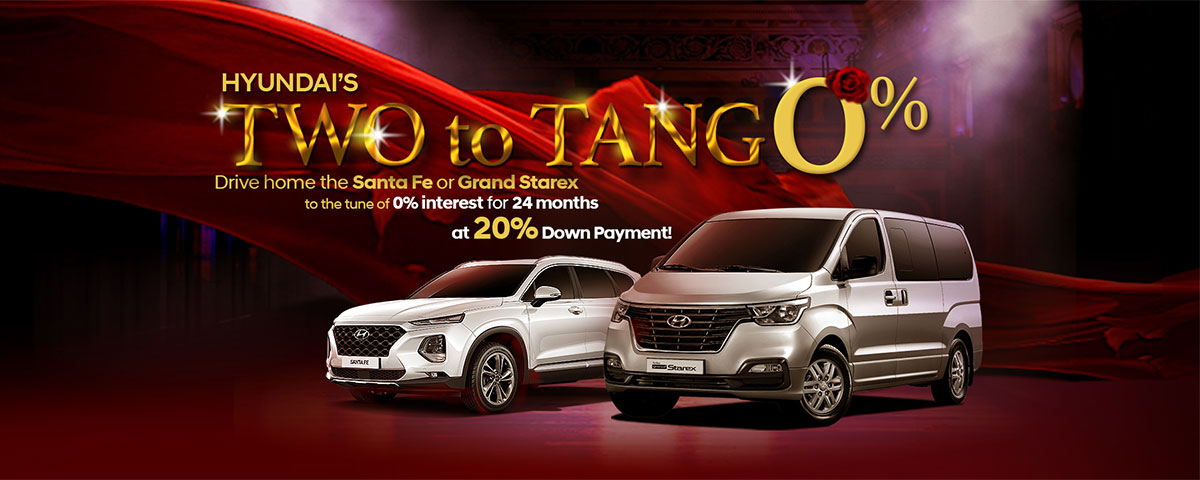 Through this promo, buyers can acquire the Santa Fe or the Grand Starex with zero interest through a 24-month payment plan with a 20% down payment. The Santa Fe can be had with a monthly amortization of P84,600 and the Grand Starex at P74,167 monthly. It might seem quite the burden to spend such a huge amount of money each month, but availing this promo would still save buyers a lot of money at the end of the day—or in this case, the two-year period.
ADVERTISEMENT - CONTINUE READING BELOW ↓
But in case the idea of monthly financing plans still doesn't appeal to you, then it seems Hyundai still has you covered—if you choose to pay with cash, you can get up to P240,000 in discounts as well.
Interested? You have until the end of September to avail of this promo, so we suggest you check out Hyundai's website or visit a dealership near you as soon as you get the chance.