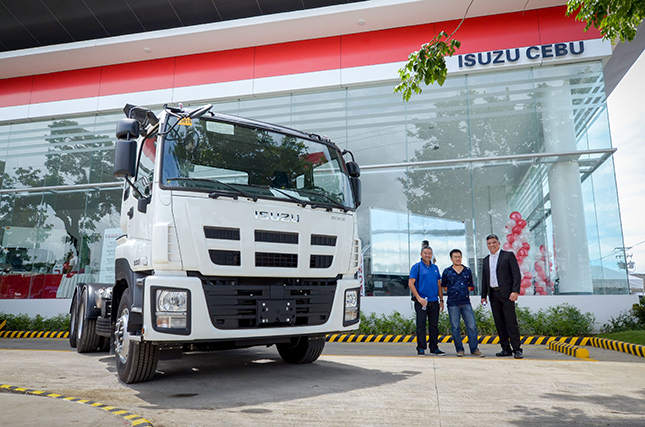 If you're a Cebuano looking to do a little bit of heavy hauling anytime soon, then you're in luck: Isuzu Philippines is holding another truck fest up until August 14 (Friday) this week. The truck festival will feature a variety of Isuzu vehicles including a handful of light-, medium-, and heavy-duty trucks at Isuzu's new Cebu showroom along A. Soriano Avenue.
Among the vehicles included in the festival lineup are the NHR with either an i-Van or a flexi-truck body option, the C-series commercial bus, the EXR and EXZ tractor heads, the FVM gullwing van, and the NKR71 palletized body. Isuzu is also displaying two powerplants: the 4HF1 automotive engine and the UM6WG1TC-AB1H marine engine.
Isuzu Philippines president Hajime Koso said that one of the festival's goals is to show Cebuanos that they can consider Isuzu as a reliable business partner. "We know for a fact that Cebuanos love big festivities, and that they are hard-working, so we are opening this dealership with our own brand of heavyweights," the executive said. "Showcasing our truck options is one of the countless ways we can show them that Isuzu can be their reliable partner for business or for pleasure."
Isuzu is one of the world's biggest truck brands, with over half a century of experience under its belt on Philippine roads, so you can be sure that the Japanese manufacturer knows a thing or two when it comes to trucks. While this festival may not be on the same level as the one held at SMX Convention Center last May, it should still be worth checking out if you're in need of a reliable hauler.
Continue reading below ↓
Recommended Videos
Photos by Jam Ramos