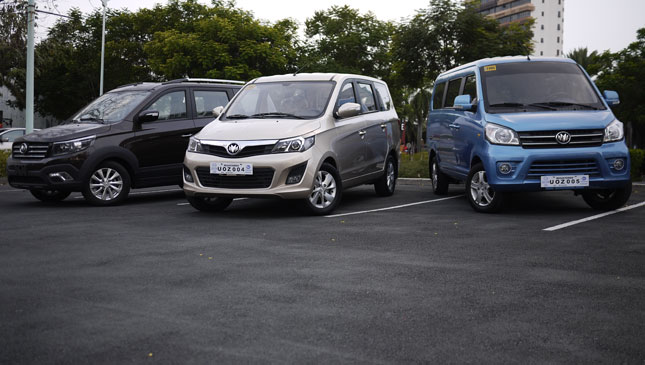 When we broke the story of JAC's new model lineup and dealerships last week, that wasn't quite the whole story. Relaunching JAC's consumer line under a separate distribution model from JAC's current trucking business was only one part of Triesenberg Auto Corporation's (TAC) business plan. In a recent talk with TAC Group general manager Ramses Rudeira, he revealed TAC's general strategy going forward. Ramses isn't new to the automotive game, having once worked for another Chinese brand that is now enjoying some success on the market, so we're pretty sure he knows what he's talking about.
TAC's approach to the market will be through a multi-pronged strategy involving three brands: JAC, King Long, and Keyton.
Continue reading below ↓
Recommended Videos
Brand realignment
JAC may be better known as a truck and bus manufacturer, but it has a respectable line-up of cars, MPVs and SUVs. It's the last one that TAC is interested in pushing, given the robust sales of SUVs in the local market. Vehicles like the JAC S7—not to be confused with the Haima S7 or the BYD S7—offer a lot of tech for the price. The distributor is so sure of the brand that they're even offering a 100,000km, five-year warranty on all units.
King Long, on the other hand, is a name that's already familiar to Chinese van buyers. One of the biggest names in buses and trucks in China, King Long has been making some headway locally in terms of van sales. Rudeira identifies this as one of the key growth areas in the automotive market, and with King Long, TAC has that base covered, as well.
Keyton? Isn't that a diet?
With the SUV and van market covered, that leaves the small commercial and MPV segment as the last of the three main growth areas identified by TAC. In the wake of the retirement of major sellers like the Mitsubishi Adventure and the Isuzu Crosswind, there's a big fleet market that new players can tap into.
The last piece of the puzzle here is Keyton. With JAC covering the car and SUV segments and King Long covering the van segment, Keyton—formerly Xin Longma—props up TAC's model lineup by offering small commercial vehicles and MPVs. These have proven brisk sellers for other Chinese distributors like Foton and BAIC. Keyton's mid-engined M70, in fact, looks quite a bit like the BAIC MZ40. Not surprising, given the two have a common partner through Fujian Benz and Daimler AG—yes, it's complicated. But while they boast similar 1.25-liter slant-four engines, the Keyton's dual VVTI unit produces 91 horses to the BAIC's 86, as well as 10Nm more torque. It comes in both passenger and cargo variants, starting at P550,000, though we are not sure yet if this price is final.
Higher up on the model roster is the P650,000 EX80 compact MPV, a rear-wheel drive MPV powered by a Mitsubishi-derived—through Daimler AG—1.5-liter engine generating 114hp. It boasts decent fit and finish for a small Chinese MPV. And with 1,206 liters of cargo capacity with the seats down, it should be versatile as well. But how competitive it will be against more mainstream opposition remains to be seen.
The final model in the Keyton line-up is the V60, a "ruggedized" MPV-SUV hybrid in the Honda BR-V/Toyota Rush vein. At P760,000, it's pricier than its stablemates, but it's loaded to the gills. With the same 1.5-liter engine as the EX80, the V60 ups the appeal with a faux-SUV exterior kit replete with black cladding and roof rails, a sporty interior featuring an eight-inch Bluetooth-equipped multimedia infotainment console, and leather-clad second row bucket seats with armrests and red pinstriping. It's not quite the SUV it makes itself out to be, but it drives decently enough compared to other small rear-drive AUVs like the Toyota Avanza.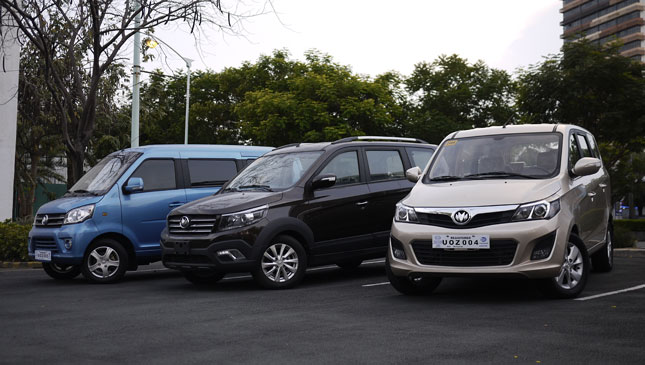 With a network extending through other outlets of the Lica Auto Group, which includes a number of dealerships for major Japanese and European brands, TAC is looking at putting up several more multi-brand Chinese dealerships in the following months. This is to ensure proper support and service for customers, wherever they may live.
Ramses notes that parts availability for repairs, thanks to online ordering, is within seven days at the most, or a minimum turnaround time of four days for Fujian-built models from Keyton. Common maintenance parts, such as filters, on the other hand, will be available on demand right at the dealership. With the volume built in from the start, stocking supplies is much easier.
Financing is also covered, with the Lica connection once again providing access to bank financing. Financing is often a problem for new Chinese brands in the country.
This all might seem incredibly optimistic for a start-up, but again, these guys have been around the block. While JAC remains the primary focus of TAC, Keyton and King Long are sure to provide some much-needed volume for this new player. As for the cars themselves, we'll have to wait until a more comprehensive test drive to find out how they compare to the competition, Chinese or otherwise.